IKEA truly is a weird, wild place where anything can — and does — happen.

Here are some priceless moments when IKEA was bizarre as hell:
19. When they thought it was necessary to put this sign in a toilet …
18. … Along with this helpful reminder.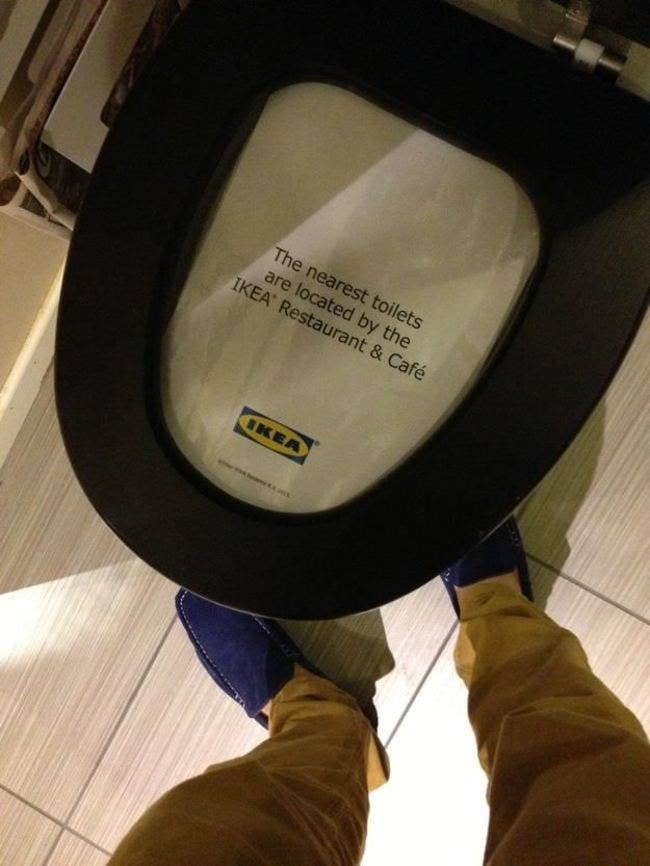 17. The fact that they pretty much shame single people everywhere with their building instructions.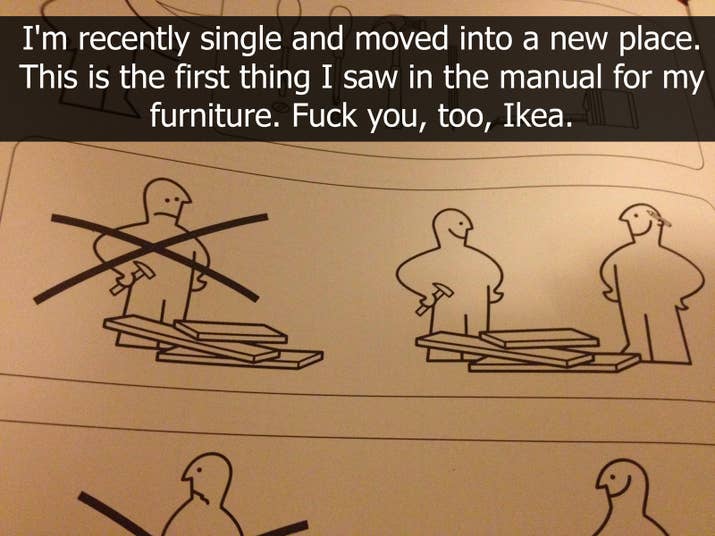 16. That time somebody forgot their *ahem* personal item in a nightstand.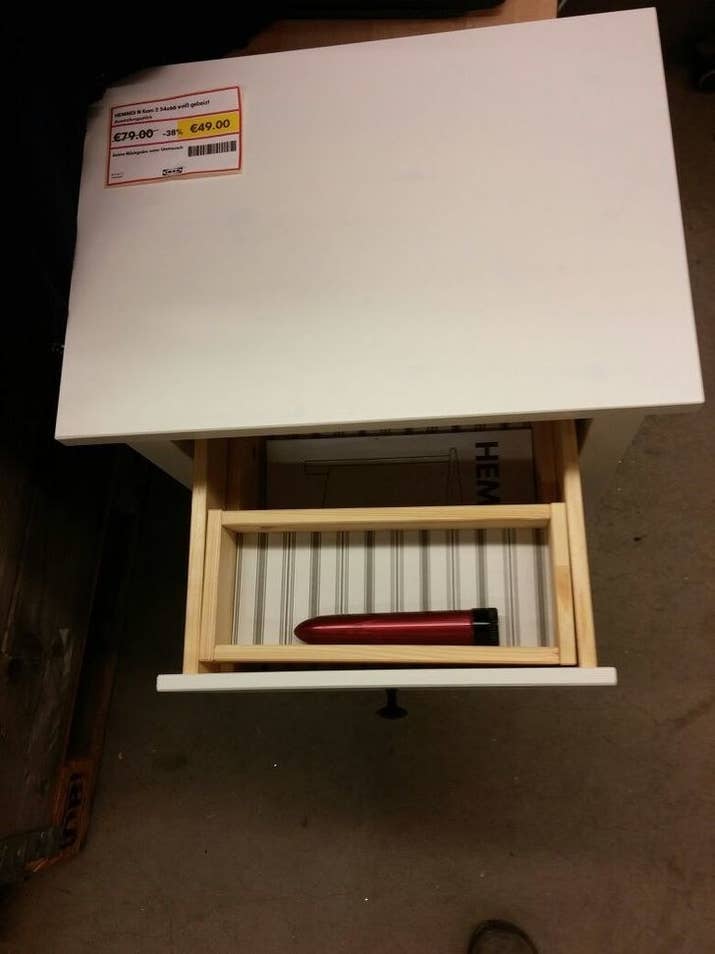 15. When they designed this utterly baffling plunger.
14. When they made a pretty conspicuous typo on one of their tape measures.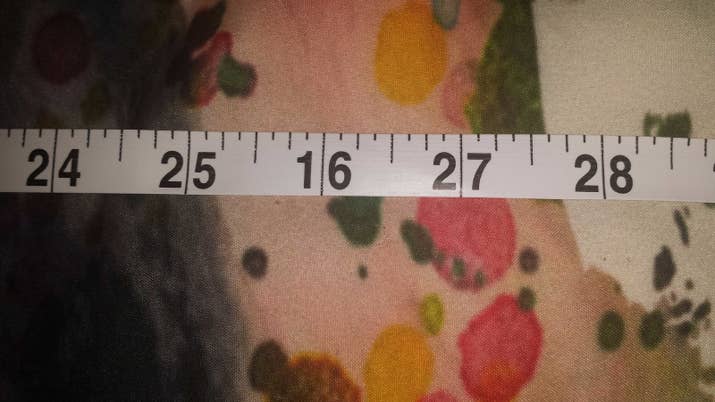 13. The fact that they sensually describe their mattresses.
12. When IKEA customers apparently started secretly stowing away their farts in various housewares …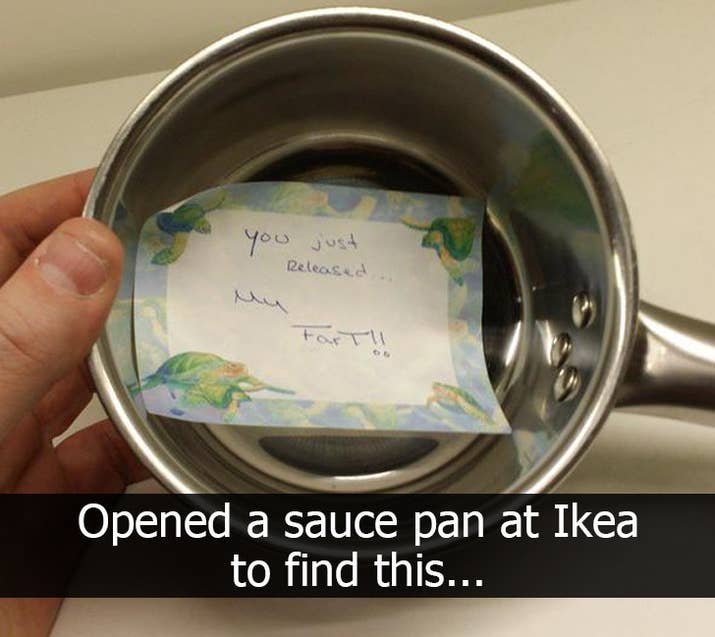 11. … And wardrobes, apparently.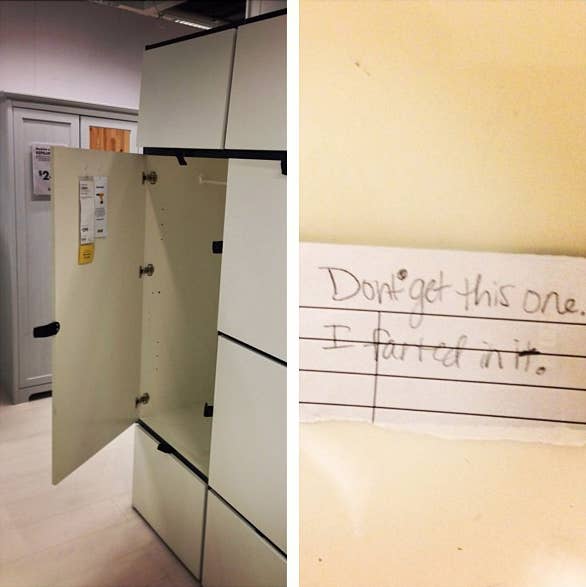 10. When they stocked their displays with the best and most exciting video games.