Riverdale's Lili Reinhart is famous in her own right, but now, she's drawing even more attention from fans because of her resemblance to a famous 90s star.
Over the weekend, Reinhart and Cole Sprouse made their couple debut at the Met Gala, and fans went nuts.
While some commented on how adorable the two look together, others were distracted by something else… how similar Reinhart looks to actress Brittany Murphy, who passed away in 2009.
hi yes, why aren't there any conspiracies about lili reinhart and brittany murphy being the same person, because they literally look exactly the same & im convinced brittany was reincarnated as lili thanks pic.twitter.com/1sjNCQ3ttE

— ☼ dani ☽ (@nxstalgiic) March 6, 2018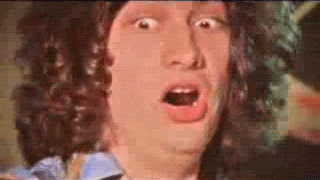 Twitter Exploded with Pictures of the Celebrity Doppelgängers
Over the week, a number of people have fled to Twitter to post pictures of the actresses side-by-side.
One person wrote, "My mind is officially blown." Another wrote, "I keep doing double takes at Lili Reinhart photos thinking it's Brittany Murphy #MetGala."
The bottom line is that the comparison has left most people flabbergasted:
Wait…that's not all Brittany?

— Ricardo Harvin (@RicardoHarvin) May 9, 2018
— Meg (@HeyMeggN) May 9, 2018
Which is which? I'm shook.

— Sarah Louise (@SarahLouise30_) May 9, 2018
My mind is officially B L O W N! ????

Brittany Murphy. Lili Reinhart. pic.twitter.com/mv3dLa0PJJ

— Chelsey Durham (@ChelseyD1997) May 9, 2018
https://twitter.com/lobottcher/status/994452678896844800
lili reinhart got me emotional missing brittany murphy i'm flabbergasted

— emily (@eeeemilydee) May 10, 2018
Lili Reinhart looking exactly like Brittany Murphy is really throwing me through a loop

— Haunted Honey (@SkylerRyan) May 8, 2018
lili reinhart is the love child of blake lively and the late brittany murphy and you can't convince me otherwise

— candy (@clearifying) May 9, 2018
Others don't seem to think it's a fair comparison:
why are people disrespecting brittany murphy this bad??? comparing her to lili reinhart?? REALLY?

— ℳ (@Iittledove) May 9, 2018
….disrespecting Brittany Murphy to compare her to Lili Reinhart? Trash. Yes she favors her but the comparison is only skin deep.

— Elektra (@TeenSuccubus) May 10, 2018
---
Murphy Passed Away in Late 2009
Brittany Murphy passed away in 2009. She was found dead in her bathroom at the age of 32. Her official cause of death is listed as pneumonia.
In early February 2010, a Los Angeles County Coroner wrote that the primary cause of death was pneumonia, with secondary factors of anemia and multiple drug intoxication.
Weeks later, the coroner stated that Murphy had taken an array of over-the-counter and prescription medications, including hydrocodone, acetaminophen, L-methamphetamine, and chlorpheniramine.