When I was younger, I hated watching any "happily ever after" movies because I felt as though it gave me unrealistic expectations about love. It's a high impossibility that a really hot, rugged, intelligent and sweet guy will show up on my doorstep and whisk me away into absolute bliss. Maybe I'm cynical when it comes to love, but, most days love isn't necessarily butterflies and magic (at least for me anyway). It seems as though if you're lucky (and maybe if you have some extra softballs lying around the house), you could experience just a touch of romance.
Haley Robbins was on a beach vacation six years ago when she decided to write her name, number, and "If found, call me – cute guys," on a softball and chuck it into the ocean. Sounds pretty ballsy if you ask me. But, after not hearing from any guys – she totally forgot about it. Until this month when a guy texted her out of the blue and told her that he had found her softball.
When I went to the beach 6 YEARS AGO I wrote my name & number on a softball & threw it into the ocean & told cute guys to text me & I just got a text about it TONIGHT pic.twitter.com/pQvKy838MX

— hayley ?? (@_hrobb) November 12, 2017
A stranger texted her saying that they had found her softball and wanted to be a "superhero." Then, they proceeded to tell Hayley that their name was Adam.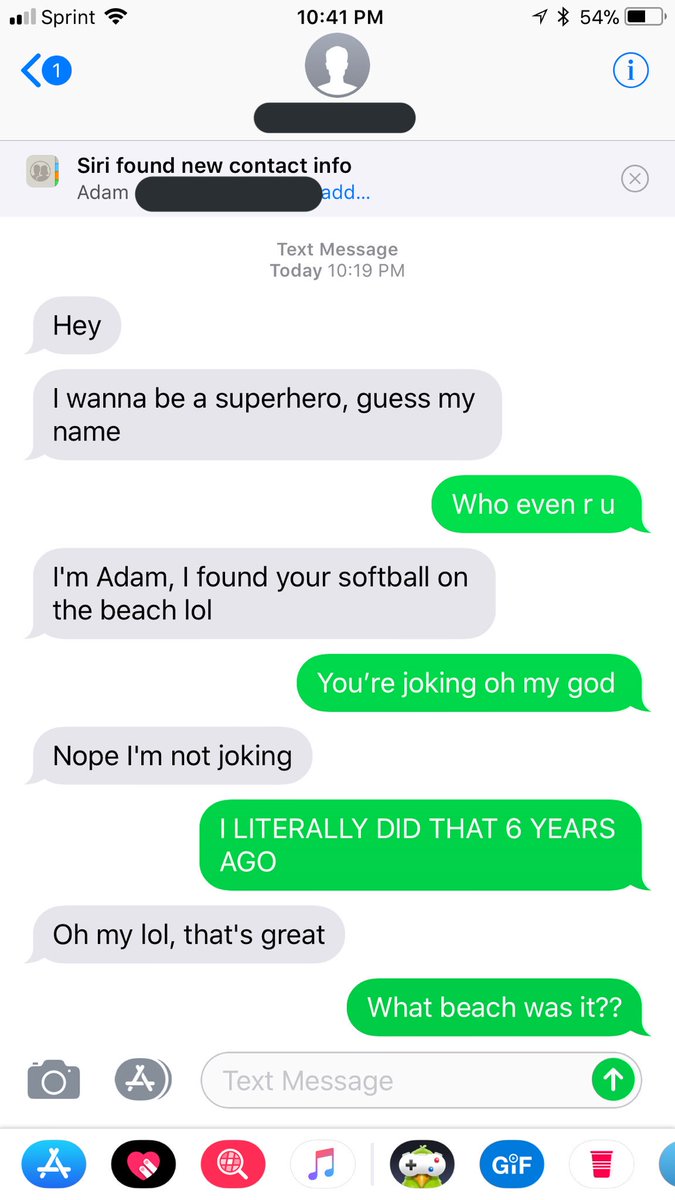 Sounds way too good to be true, right? Well, turns out that the person wasn't really Adam. It turns out the person's name was Ashley – who later turned out to be Kelci. It's a confusing mess of a story, but I guess that's what happens when you throw a softball into the ocean with your name and number on it.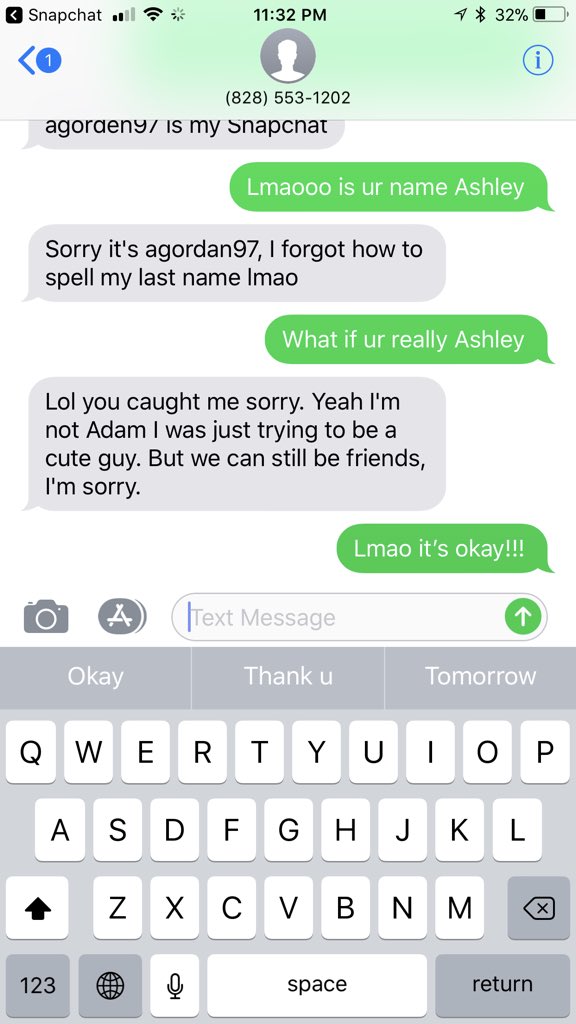 I'll be totally honest, I'm more impressed that Haley had the same number for six years. I change my number every few years because – point blank – I don't want anyone from high school to contact me ever again. While it sounded like a cute love story (and will probably be ripped off into a Nicholas Spark movie within a few years), everyone on Twitter got a pretty good laugh over it. And, they pointed out a pretty big issue.