During an interview on BBC, a radio host made a pretty horrible mistake that made an entire culture of people pretty damn angry. During BBC's "Woman's Hour" interview, radio host Jenni Murray mixed up her guest as someone else. How can this happen? Well, because both women are Asian. In society, many Asian women feel as though they are constantly felt as though they deal with this uncomfortable stereotype where they all "look alike." And, on this specific radio show, the stereotype was highlighted – pretty damn embarrassingly.
Murray introduced her guest, who was really Trinh T. Minh-ha, a Vietnamese filmmaker, as Japanese doctor Riko Muranaka. The interview went a little something like:
"Riko, why did you pursue this subject?" Murray asks Minh-ha, who remains silent.

"Why did you pursue this subject?" Murray repeats.

"Which subject are you pointing to?" Minh-ha asks.

"The subject of the HPV vaccine," Murray continues. "The 20 articles that you wrote on it."

"It's not me. I guess you got the wrong speaker," Minh-ha says.

"You are Dr. Riko Muranaka," Murray responds, before correcting herself. "You're not Dr. Riko Muranaka."
How embarrassing?!? You would think that a radio host would do the proper research needed before conducting an interview. And, it comes off as pretty racist to just assume your guest is another person, only because they are of the same race. Can't imagine this would happen to anyone of a different race – but, maybe I'm wrong. It just sounds like a huge mess.
In case you were wondering, the women look nothing alike.
This is Riko Muranaka:
Do you want to know why I wore my late grandmother's brand new kimono at the reception of the John Maddox Prize? pic.twitter.com/n7kt3rhSEb

— 村中璃子 RIKO MURANAKA (@rikomrnk) December 2, 2017
And, this is Trinh T. Minh-ha: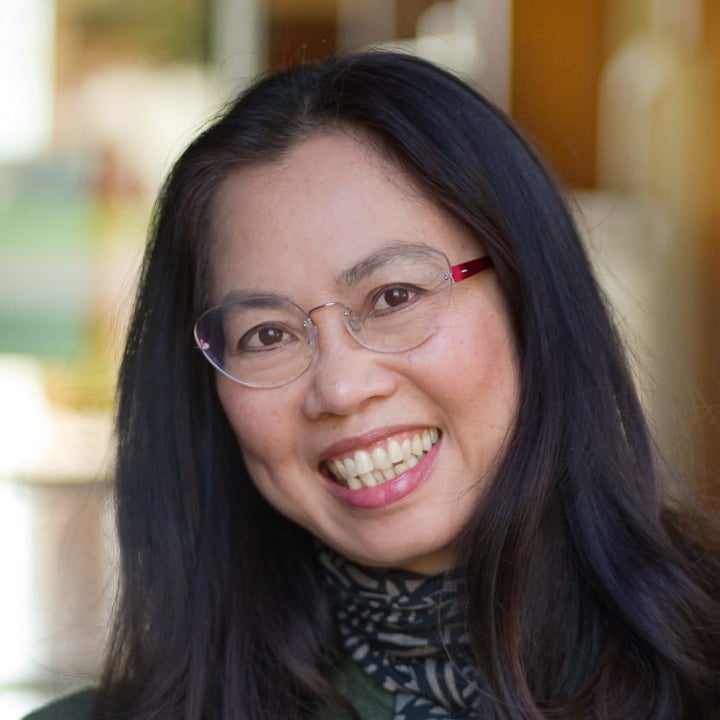 Two very different women. Apparently, the mix-up occurred because the interview process was being done "rather quickly."
A BBC spokesperson told The Telegraph:
"Guests are brought on air quickly in live radio and mistakes can happen. On this occasion the wrong guest came forward when the names were called for the studio and to suggest this was a mix-up for any other reason is incorrect."
And, while they apologized on-air for the mix-up, Twitter seemed to be pretty annoyed that it happened at all.
Embarrassing mixup of guests. It seems that the BBC are unable to cope with 2 different Asian women in the studio at the same time. #theyalllookthesame

— elaine mullings (@elaineym1) December 1, 2017
I thought it was pretty appaling for all concerned @theJeremyVine and @whjm especially as a photo of #RikoMuranaka had been tweeted by @BBCWomansHour BBCWoman before the interview.

— Victoria (@MissVCH) December 1, 2017
i did listen – and found the interviewer dismal
Riko would have deserved much better!

— Edzard Ernst (@EdzardErnst) December 1, 2017
*awkward* Oh no – wrong person. Jenni Murray thinks she's talking to Japanese doctor Riko Muranaka on HPV, but it's Vietnamese filmmaker Trinh Minh-ha #radio #bloopers

— Nicola Low (@nicolamlow) December 1, 2017
Ouch. Better luck next time, BBC.