Daisy Ridley recently appeared on the Tonight Show with Jimmy Fallon, where the two played a fun game called The Whisper Challenge. The name of the game is this: Jimmy and Daisy take turns guessing random Star Wars-related phrases while wearing noise-canceling Princess Leia headphones (where do we get a pair?)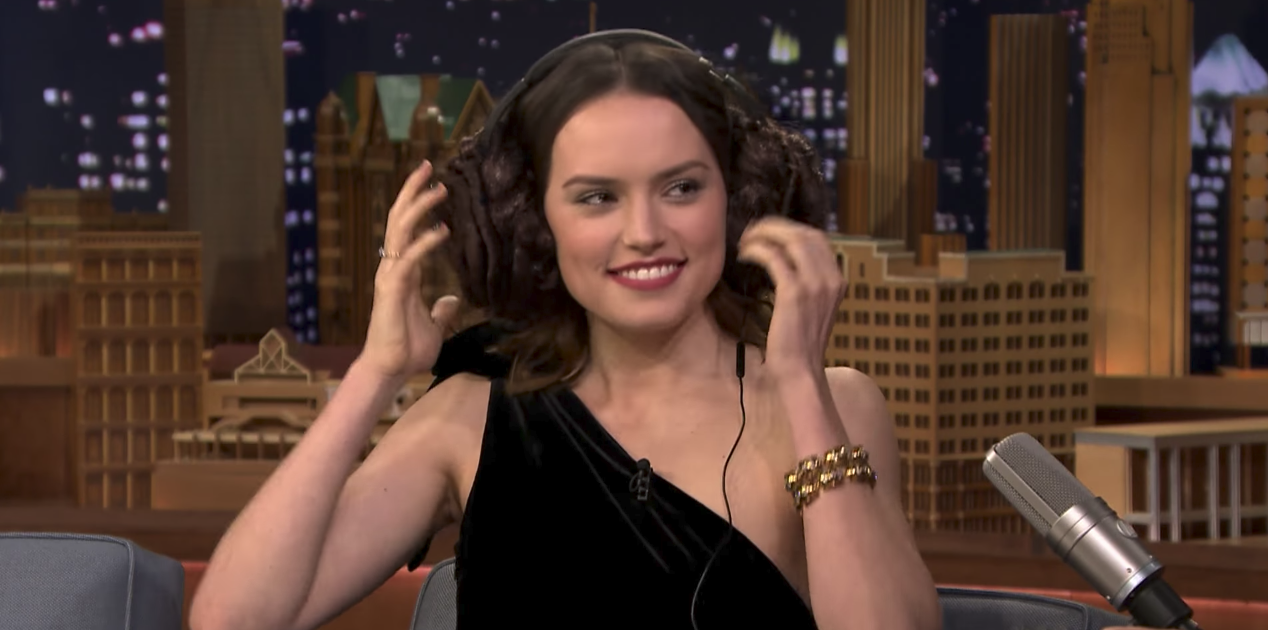 And this was truly one of the most fun segments on the Tonight Show in a long time, not only because it was hilarious, but also because Daisy Ridley is SO HYPED to be there and her energy is infectious.
The first clue was the easiest, and Daisy got it preeeetty quick.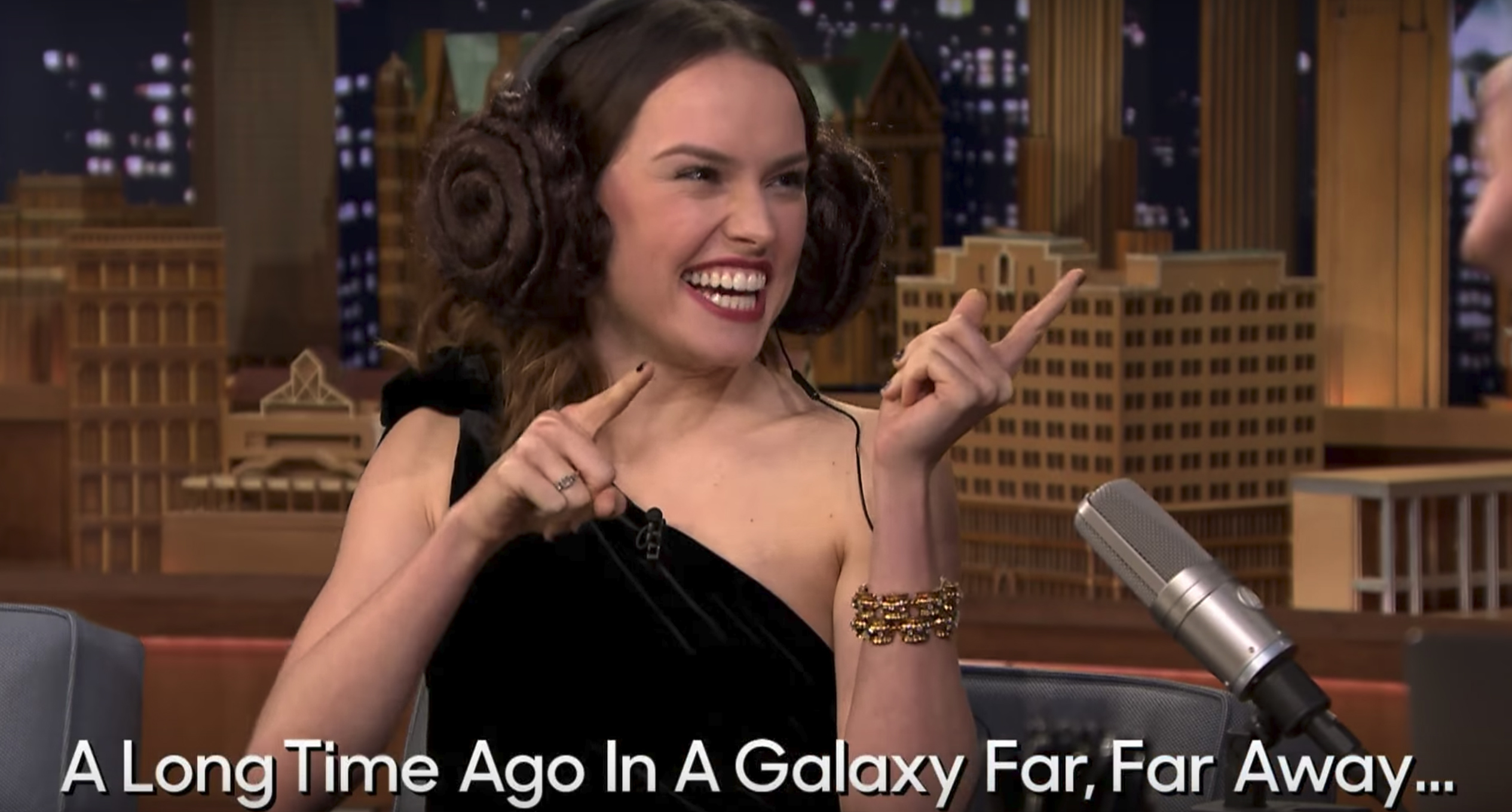 But Jimmy's turn was a lot more difficult…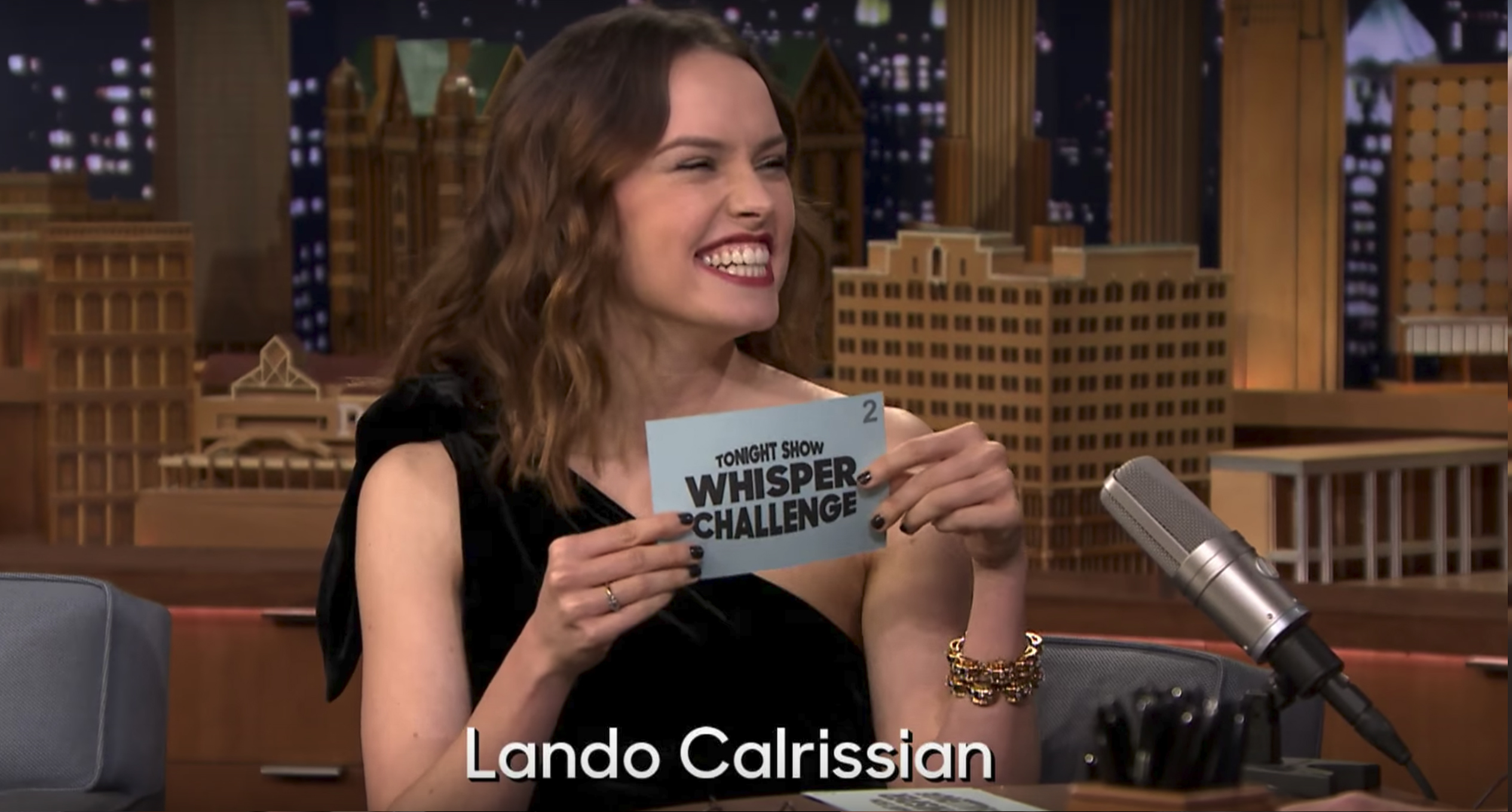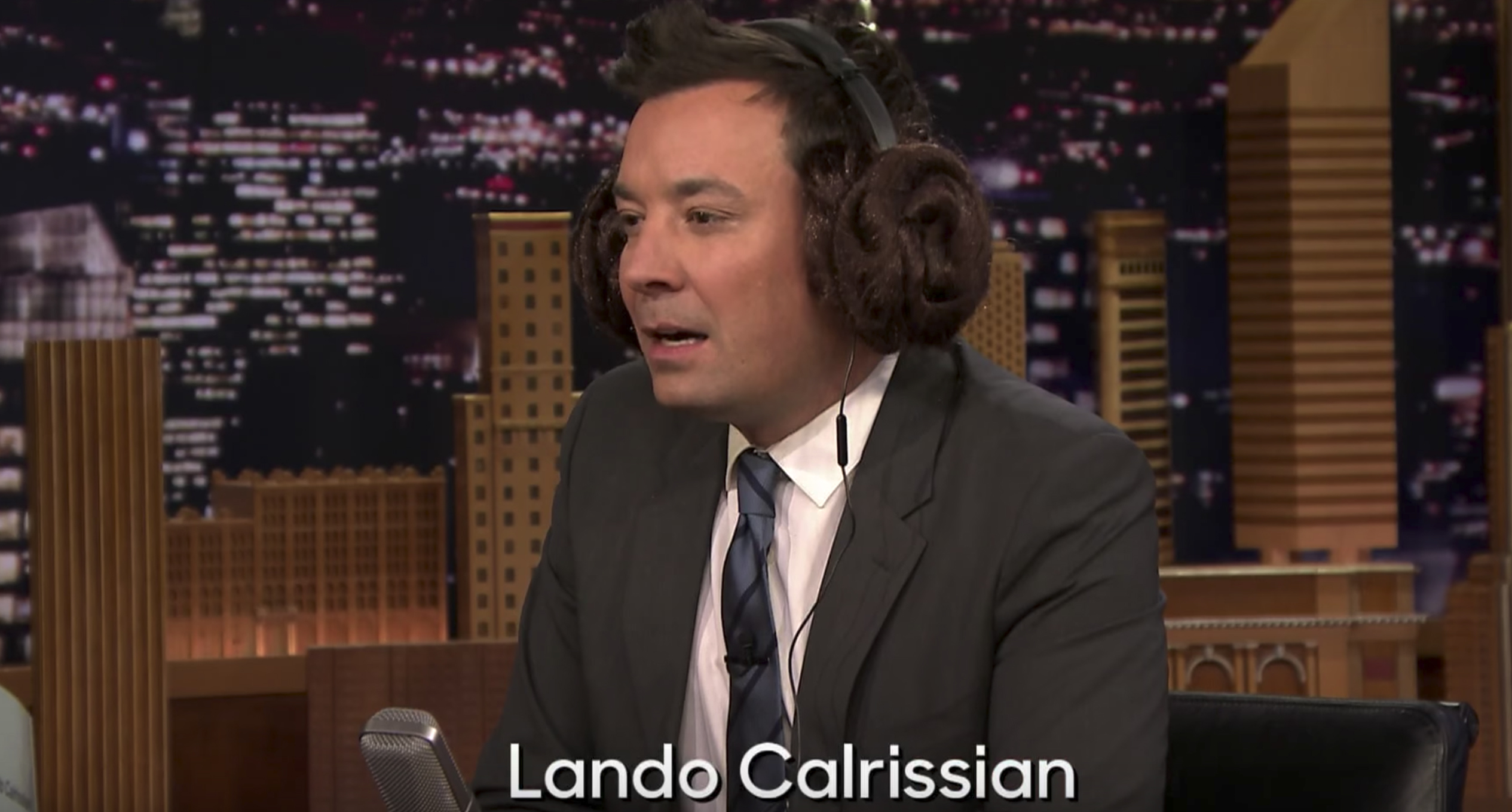 Anyway, watch the entire segment below for some laughs, and also to admire Daisy rocking the faux-buns pretty well: