When little Oaklyn Saige Selph entered the world this past Halloween, she wasn't greeted by a doctor or a nurse or a doula. Instead, the baby entered the world in the hands of infamous Batman villain The Joker.
Not just any Joker, mind you. Not Jack Nicholson's cartoonish Joker, or Jared Leto's tatted, unhinged version. No. The absolute most terrifying iteration of the Joker, none other than Heath Ledger's terrifying embodiment of this classic antagonist in The Dark Knight.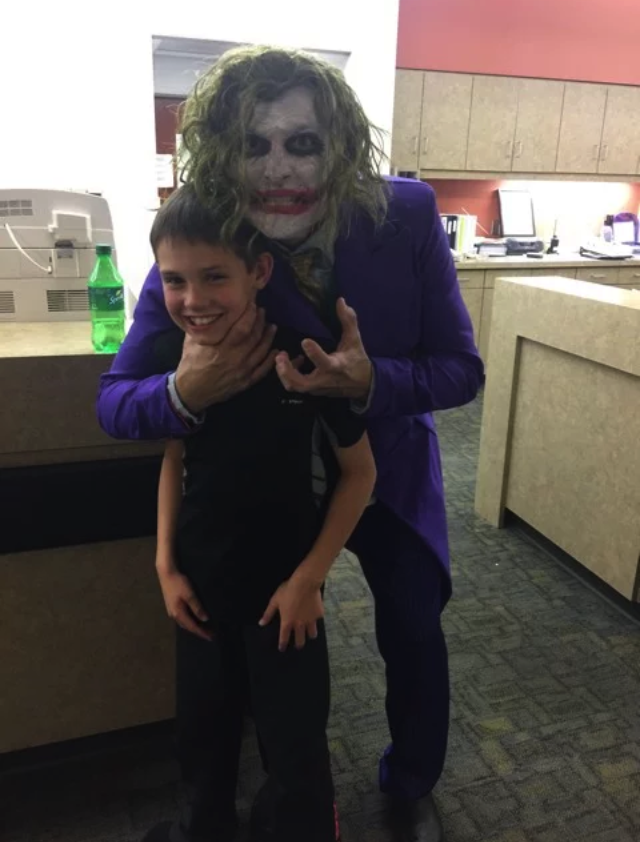 When Brittany Selph woke up to her water breaking on Halloween morning, she and her husband Justin sent their two kids to school while they rushed off to the hospital. The parents did not want their little ones to miss Halloween festivities at school, completely unaware that the hospital was conducting its own version of Halloween celebration. They soon realized this when their doctor walked in dressed as The Joker.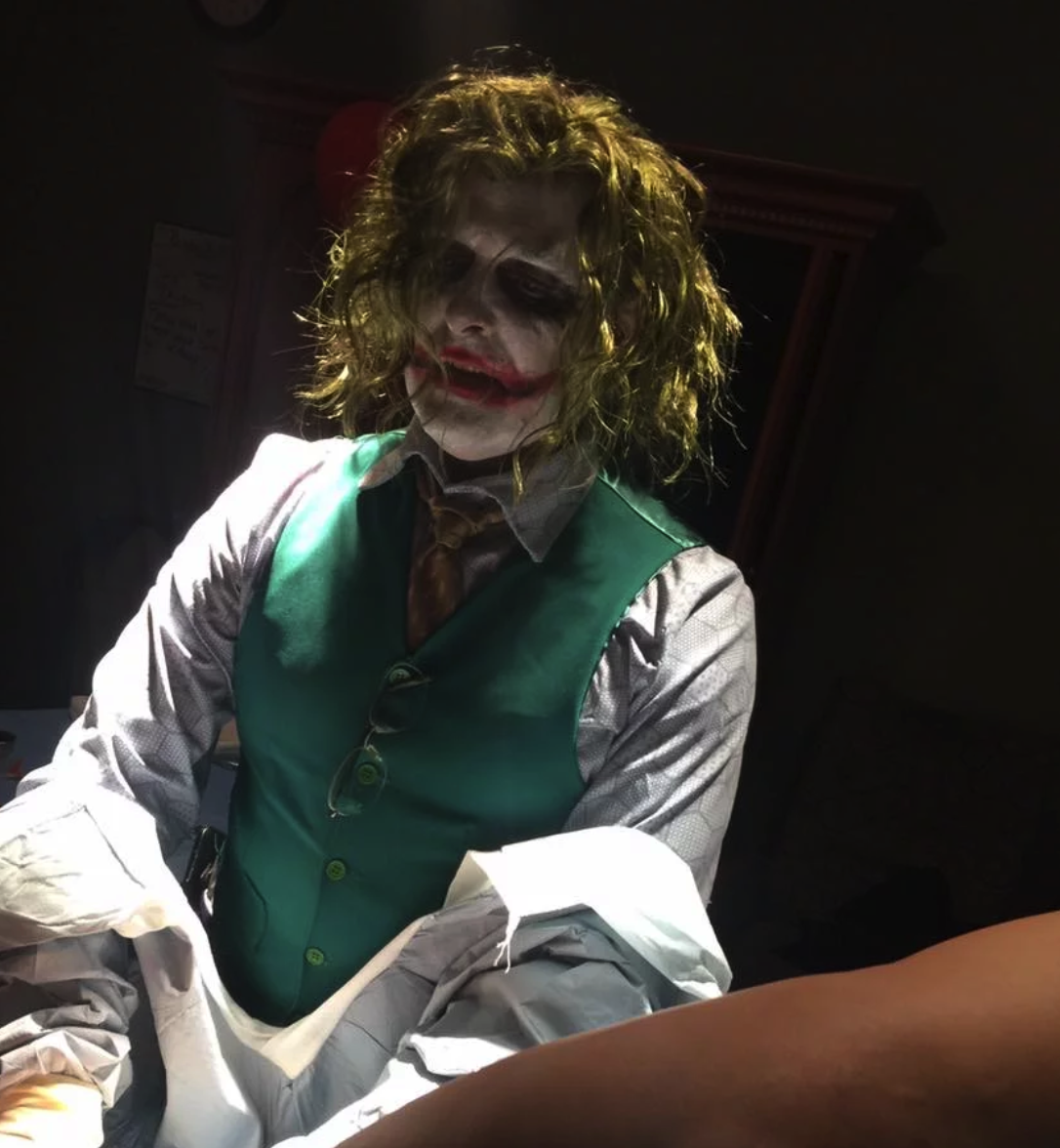 "We couldn't help but laugh, when he walked in the room!" Justin told POPSUGAR. Apparently, Dr. Locus had told the couple since their baby still had some time before she was ready to come out, he was first going to go home and give out some halloween candy and change into regular clothes. But Brittany wasn't having any of it. She wanted The Joker to deliver her baby.
"My wife, being the open-minded woman, with a sense of humor, thought it would be hilarious to have such a unique delivery," said Justin.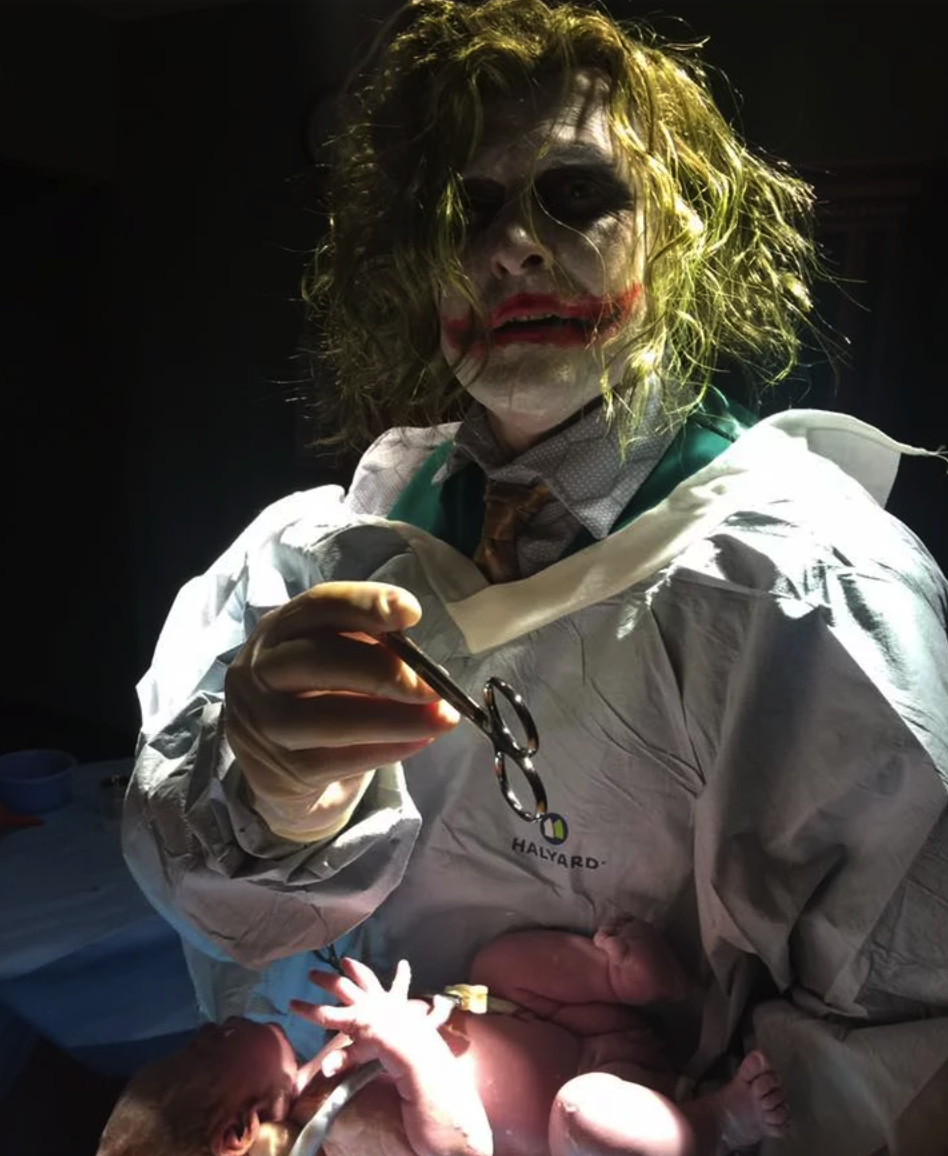 "There my wife is, staring the Joker straight in the eyes while delivering our baby, what a sight!" But the jokes (ha ha) didn't stop there. "The next morning, he came in to check on Brittany, and he said, 'Sorry I couldn't make it in last night, glad to see the delivery went well,'" said Justin. "Joking, of course. He also gave her a card of congratulations, and he signed it 'Dr. Joker.'"
Where does one find such caring and funny doctors? Every time I go to visit mine she tries to get me out of the room as quickly as possible as has never made me laugh not once.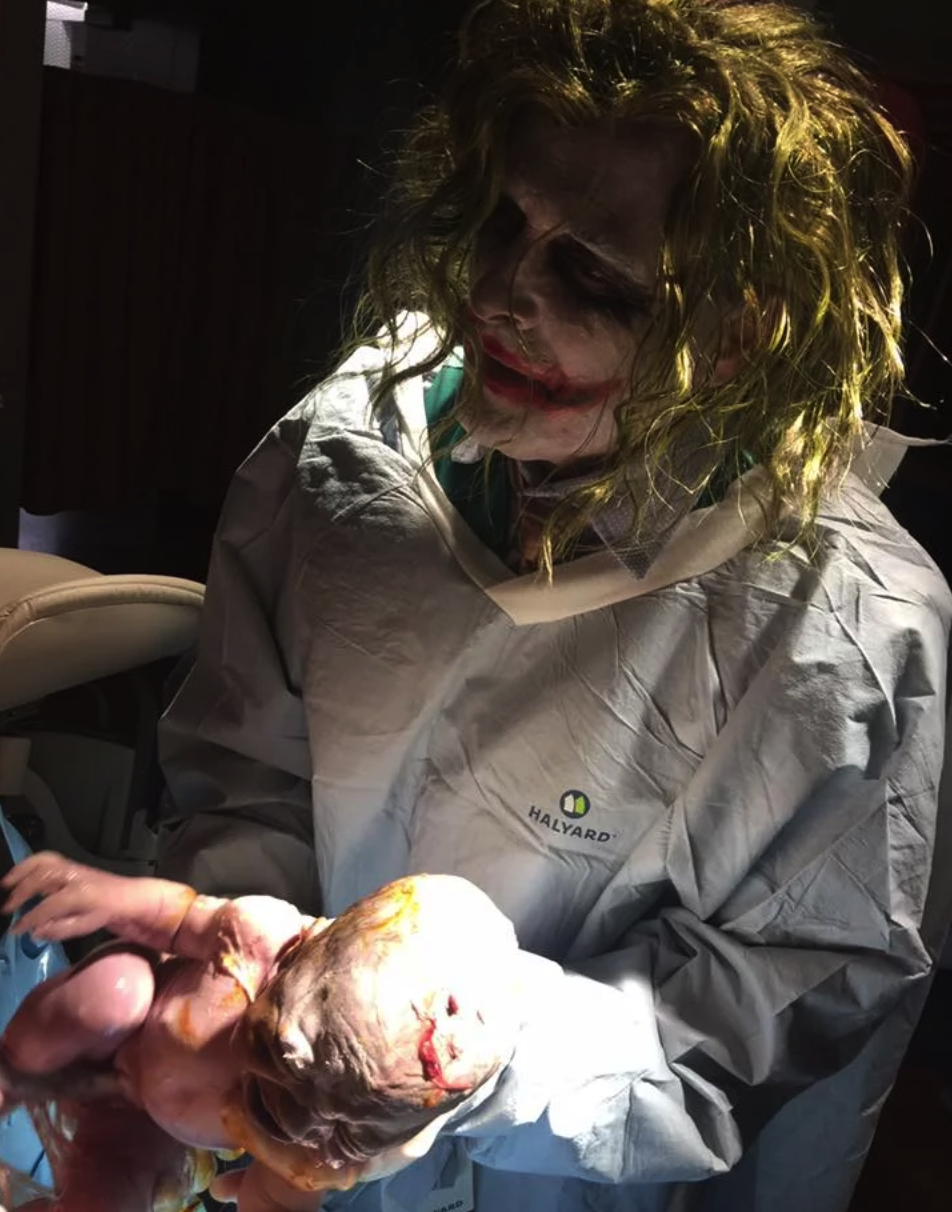 Over 800 people have shared the story, which was posted by NewsChannel 5 Nashville on Facebook.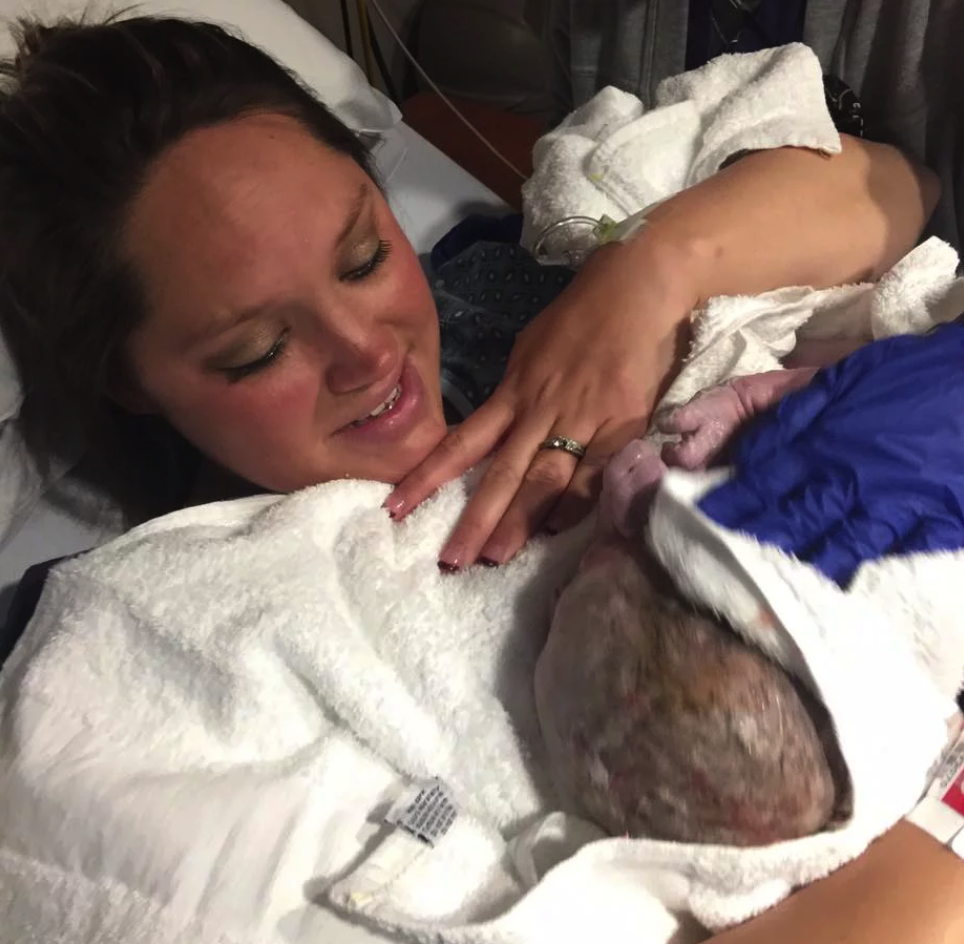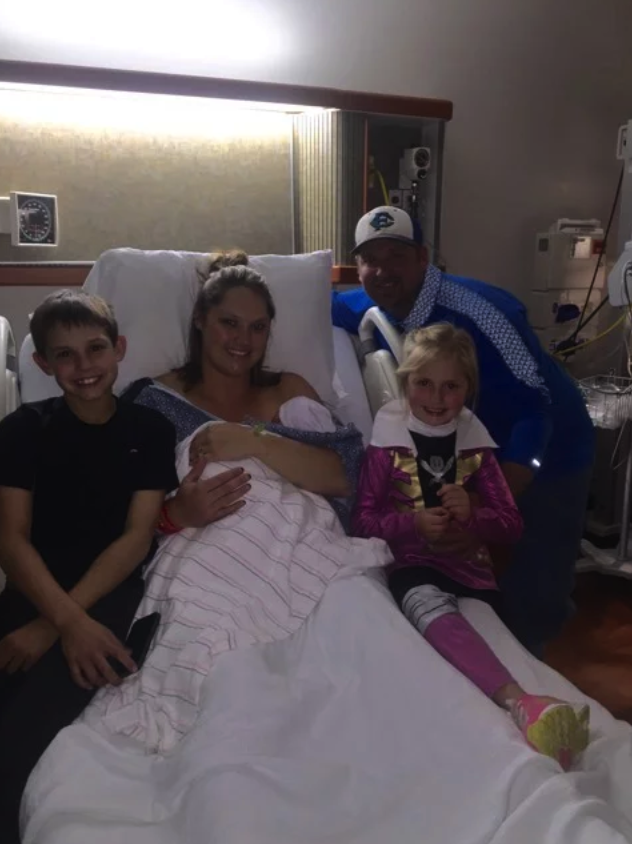 Happy Birthday little Oaklyn! Way to have the most badass birth pictures in the world without even knowing it yet!
h/t POPSUGAR
all images courtesy of Justin Selph via POPSUGAR