There are some products out there that just make us say "Why the f*ck don't I already own that," or, "that is just so me."
1. The "I'm Already Late AF" watch: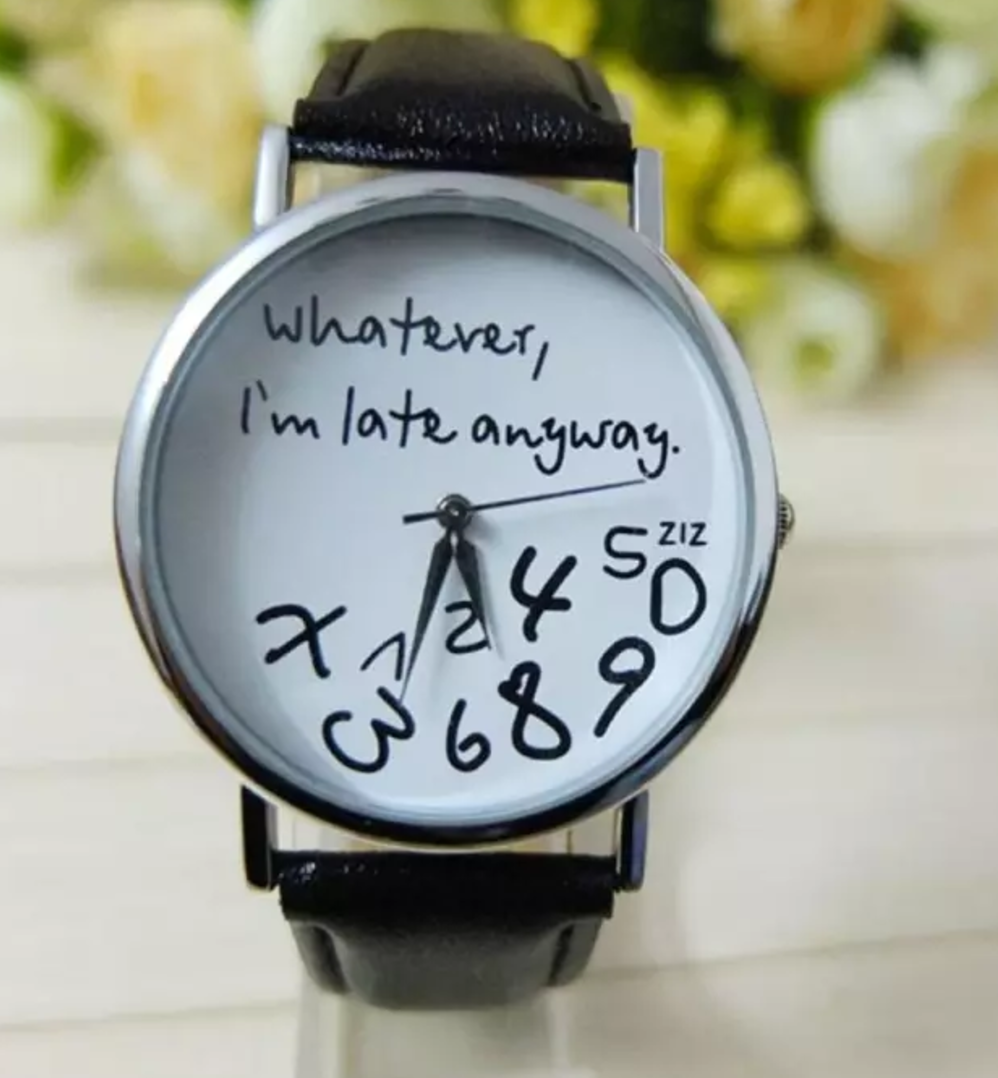 You know you're never on time, so you might as well stop spending $250 on a Michael Kors watch, pretending you actually use this. You can grab this bad boy from Amazon for only $2.00.
2. Buffalo wing socks – literally: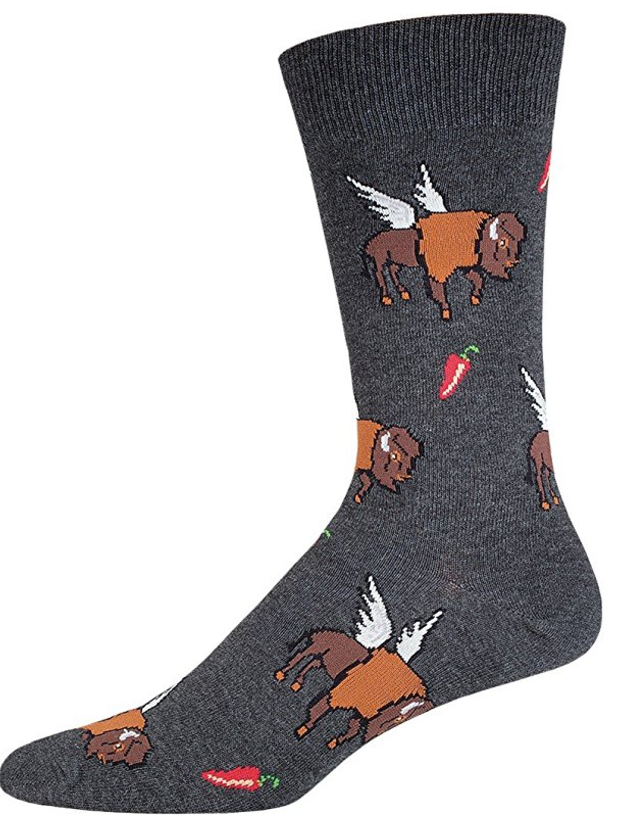 Impress your date with some punny socks – buffalos with wings – because, who doesn't love buffalo wings? Grab these for $11.00.
3. The perfect beach bag: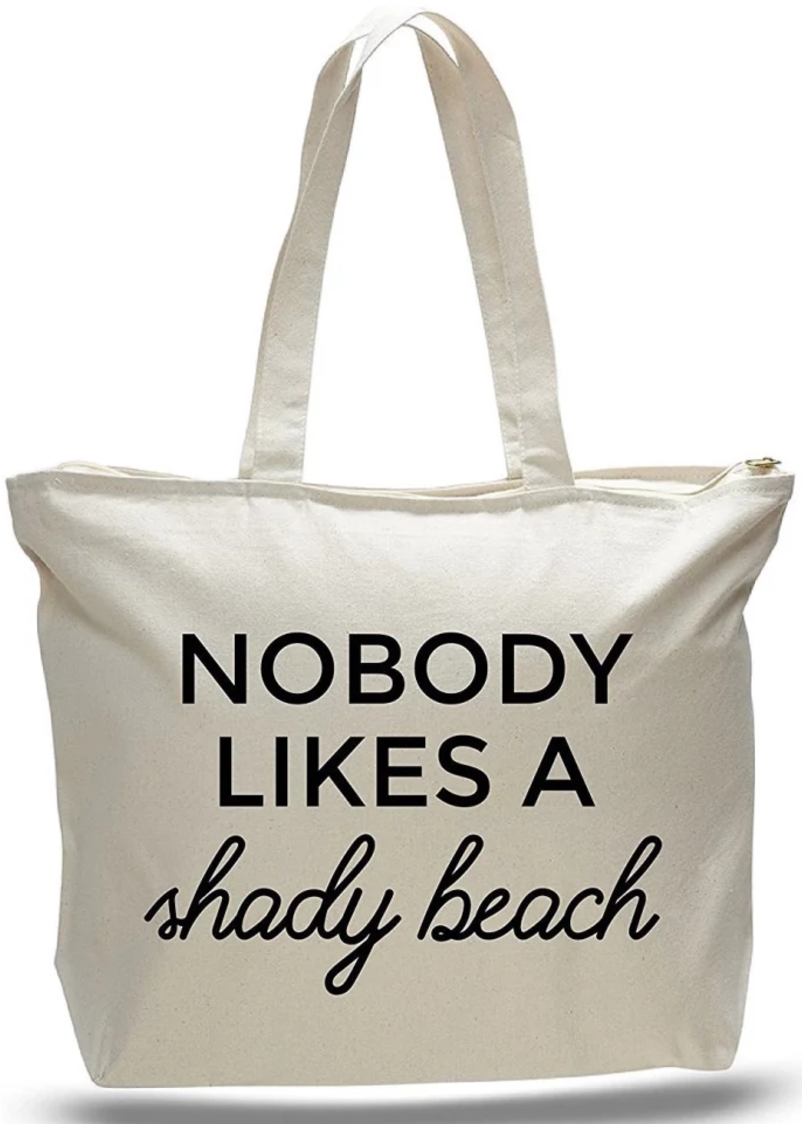 No body likes a shady b*tch – and also, no one wants to go to a shady beach. Prove your worth with this hilarious and true tote – fits all your towels and tanning oil perf. And, it's only $19.99.
4. This magical AF t-shirt: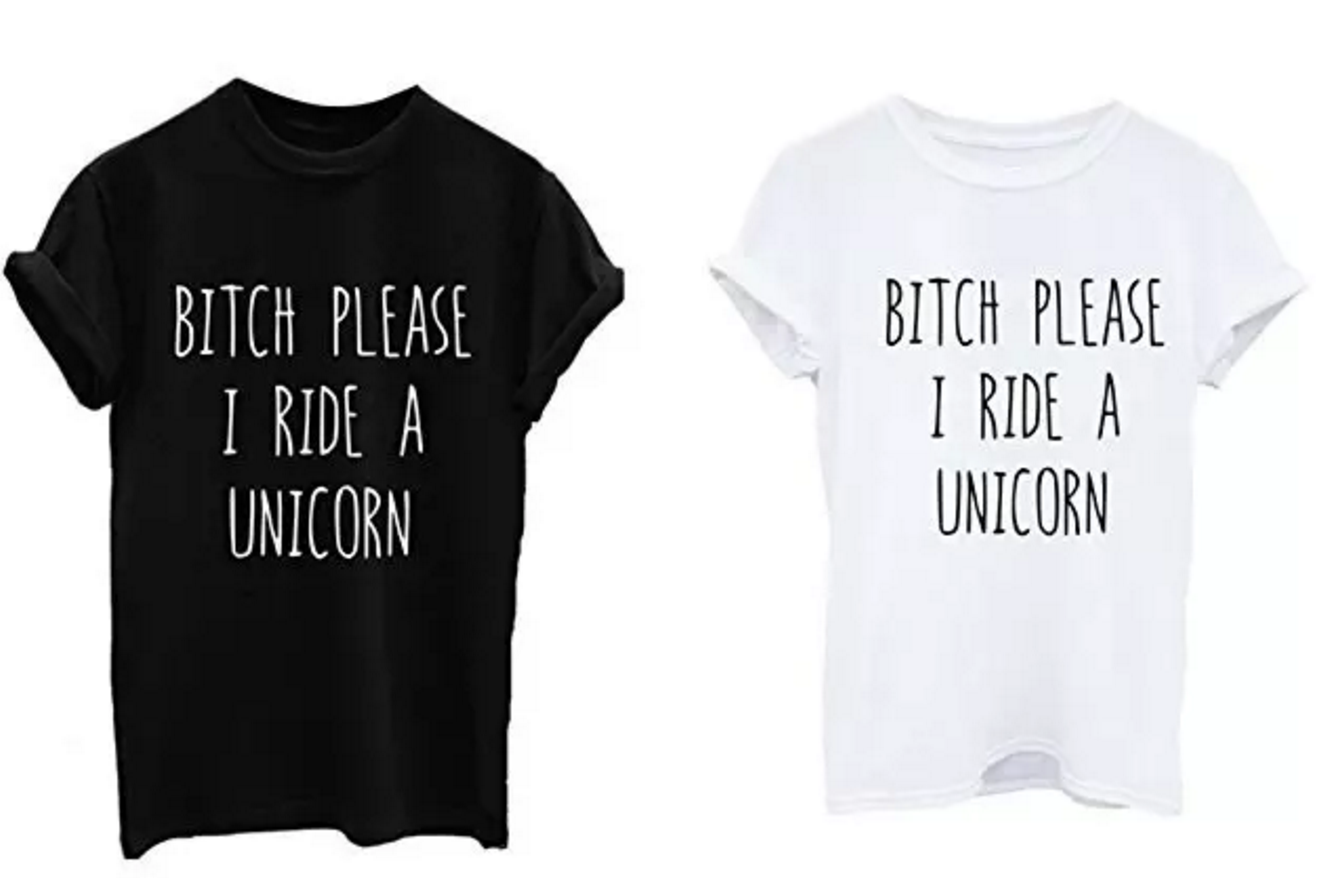 Let the world know you're magical AF and don't need to take Ubers anywhere for just $12+.
5. The best pillow to ever grace your couch: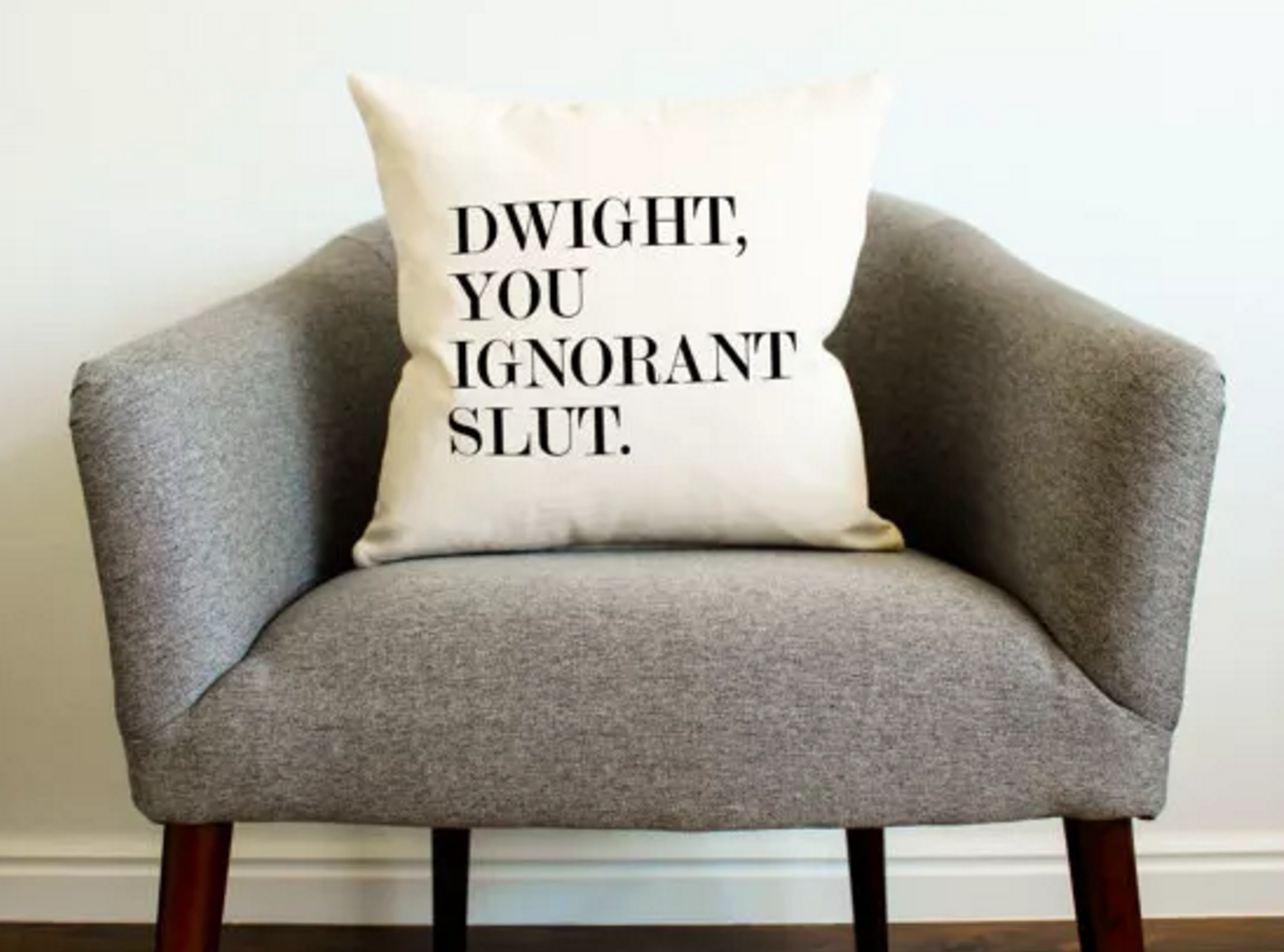 Share your love of "The Office" with literally everyone who comes into your home with this awesome pillow for just $18.00.
6. Make anything into pasta, or pretend: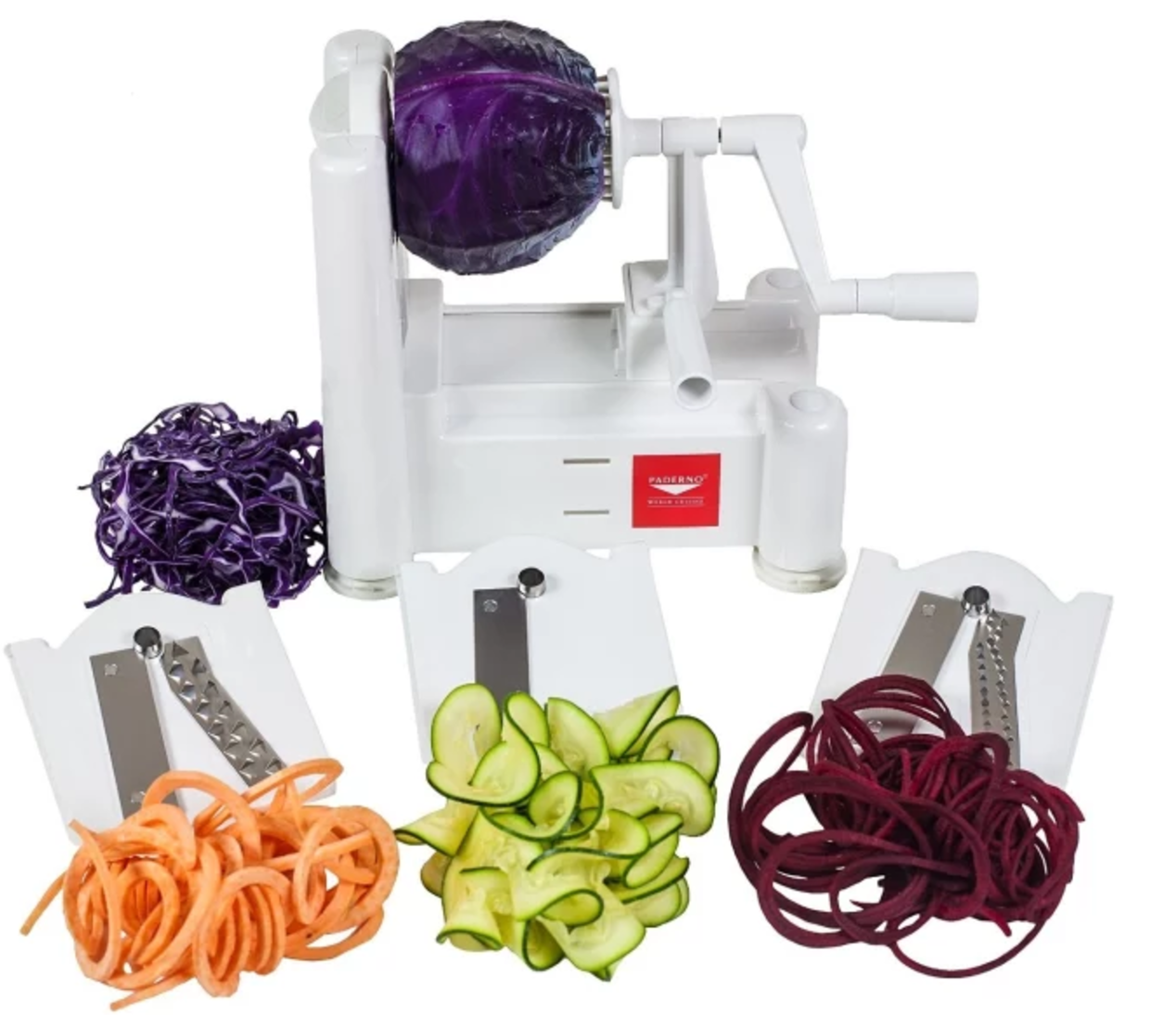 Someone recently told me pasta is unhealthy and I refuse to believe this is true. But, if you're on one of those "diets" and want to pretend veggies are pasta, you need this sh*t. It's only $20+ and it makes everything into spiral-pasta – win.
7. Indoor Christmas lights for any day aka spicing up your bedroom: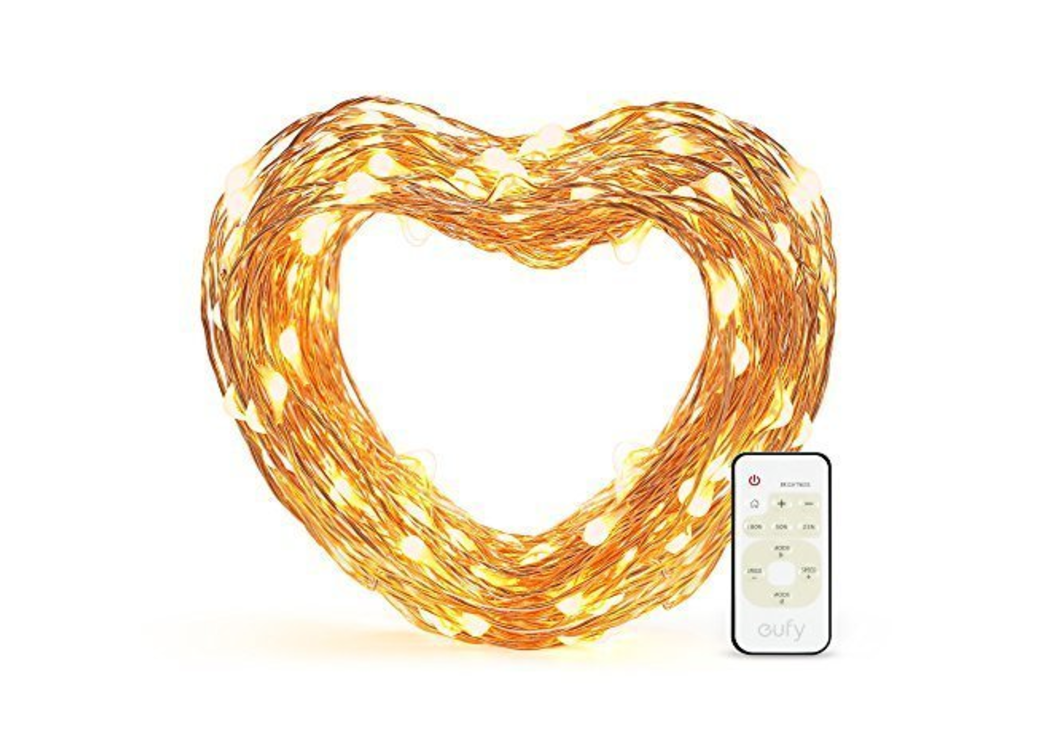 I always wanted a really cool, Tumblr-looking bedroom where people string Christmas lights over their bed and pretend their hipster AF. You can get a set for only $10.
8. Coffee scrub: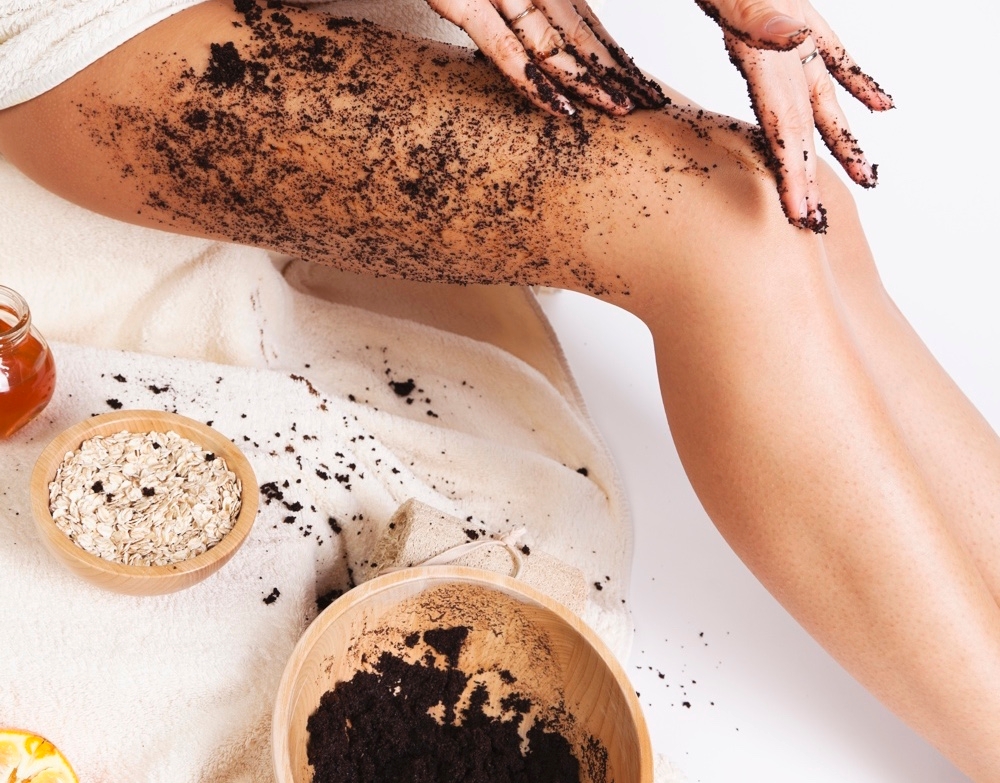 Sometimes, you just want to be in the with coolest trends – like how everyone on Instagram has been trying that "coffee scrub" but spending mad money on it to have it delivered. If you get it on Amazon, it's only $11 – winner.
9. Tell me how you really feel tank top: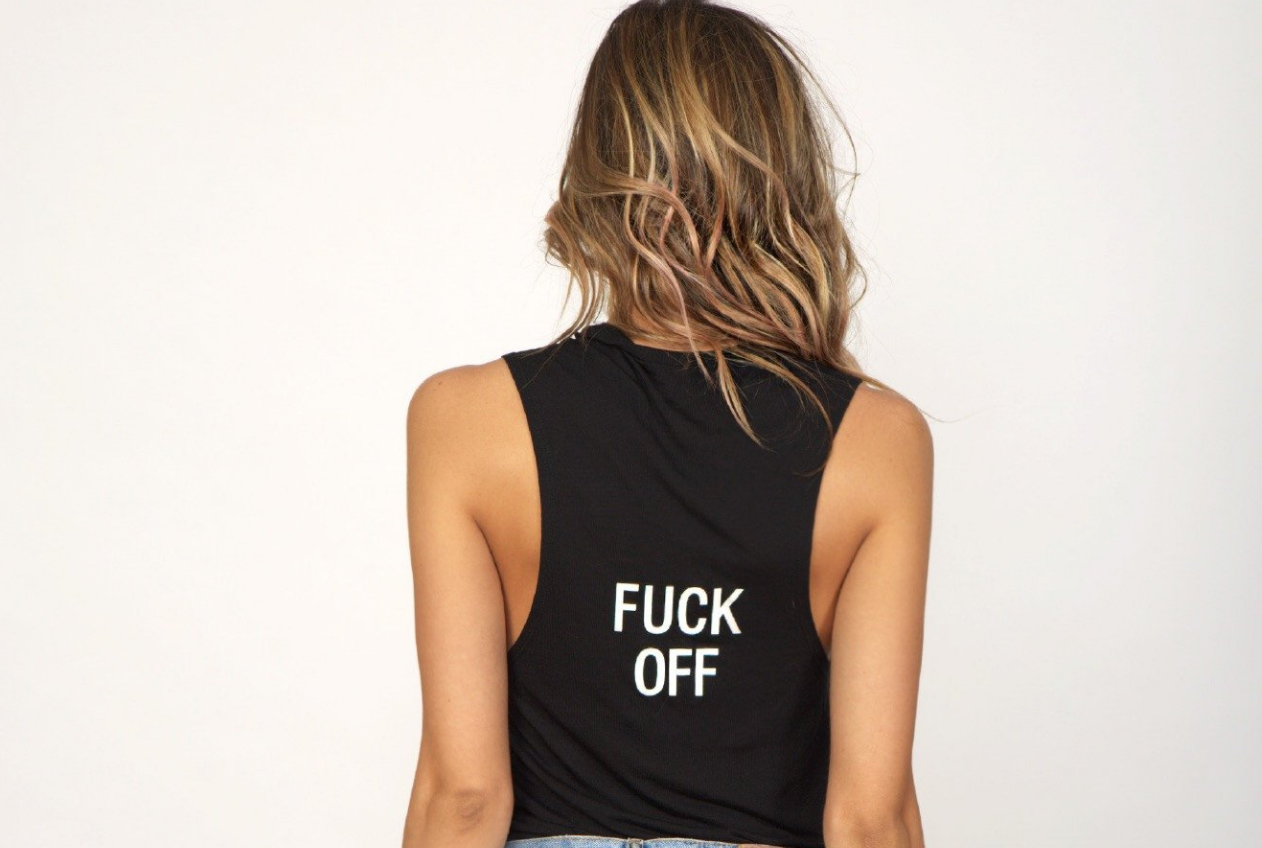 Daddy Issues has long been a staple of the Instagram meme culture that we all know and love. Recently, she launched her own merch line and we have to get it all. This "fuck off" tank will be perfect for dodging your ex at the bar and it's only $38.
10. Pizza is magic – truth – phonecase: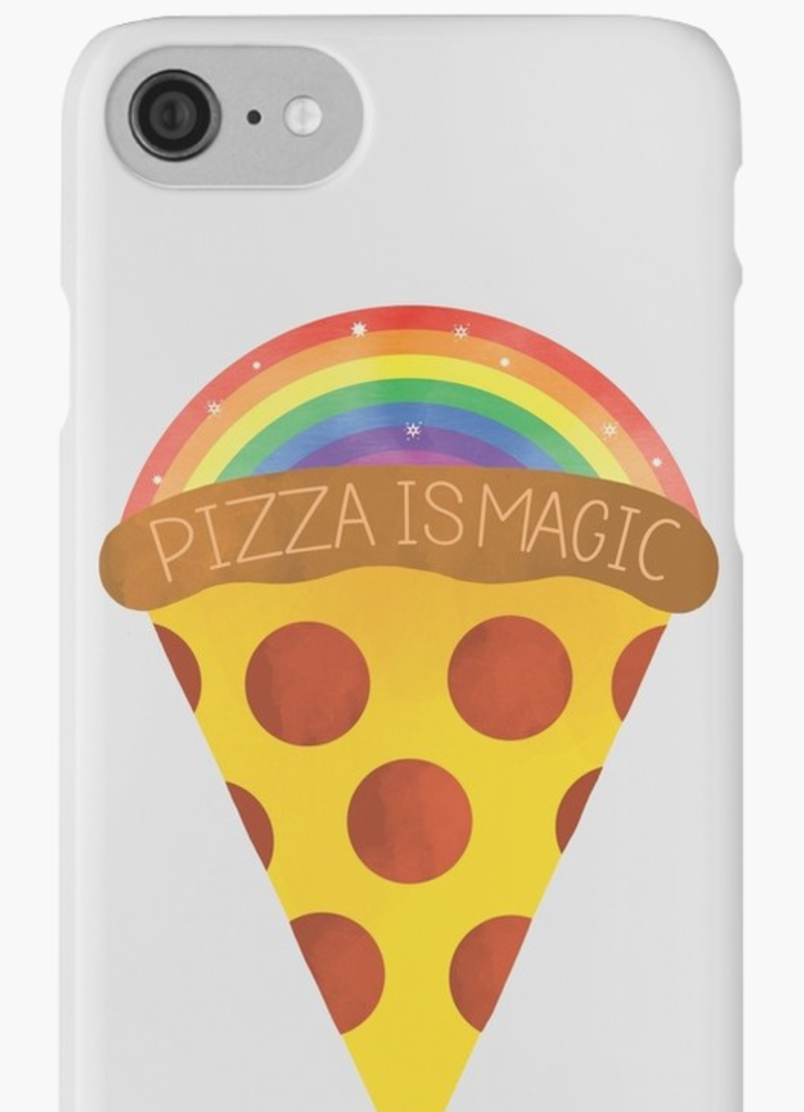 Show your love for pizza because, obviously, by rocking this phonecase for everyone to see – only $25.
11. "Don't you dare forget me" candle: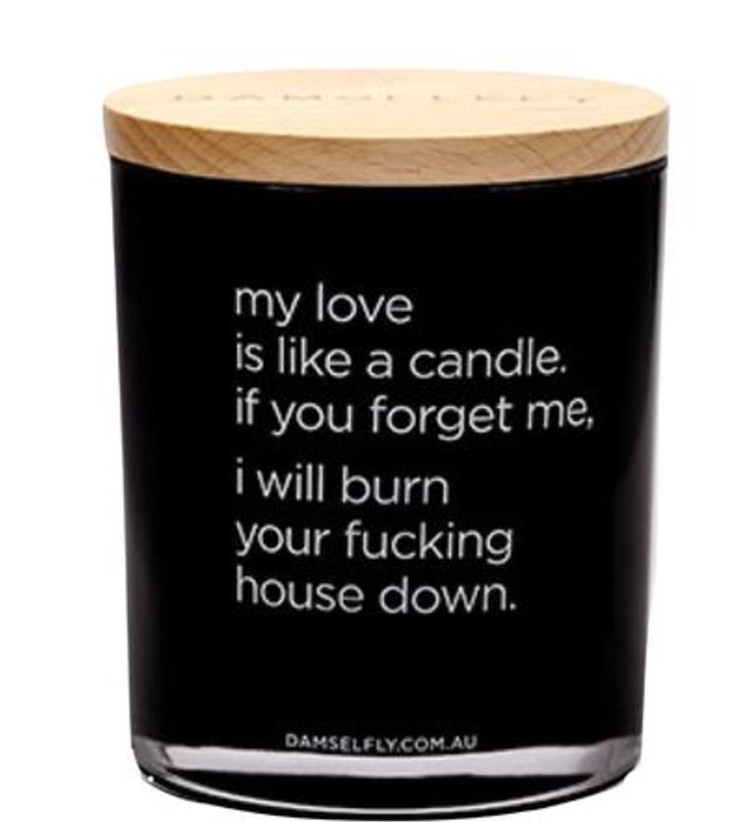 Tell your man how you really feel when you light some candles for a romantic evening by making your message crystal clear – for $49.95.
12. "Friends" t-shirts for the win: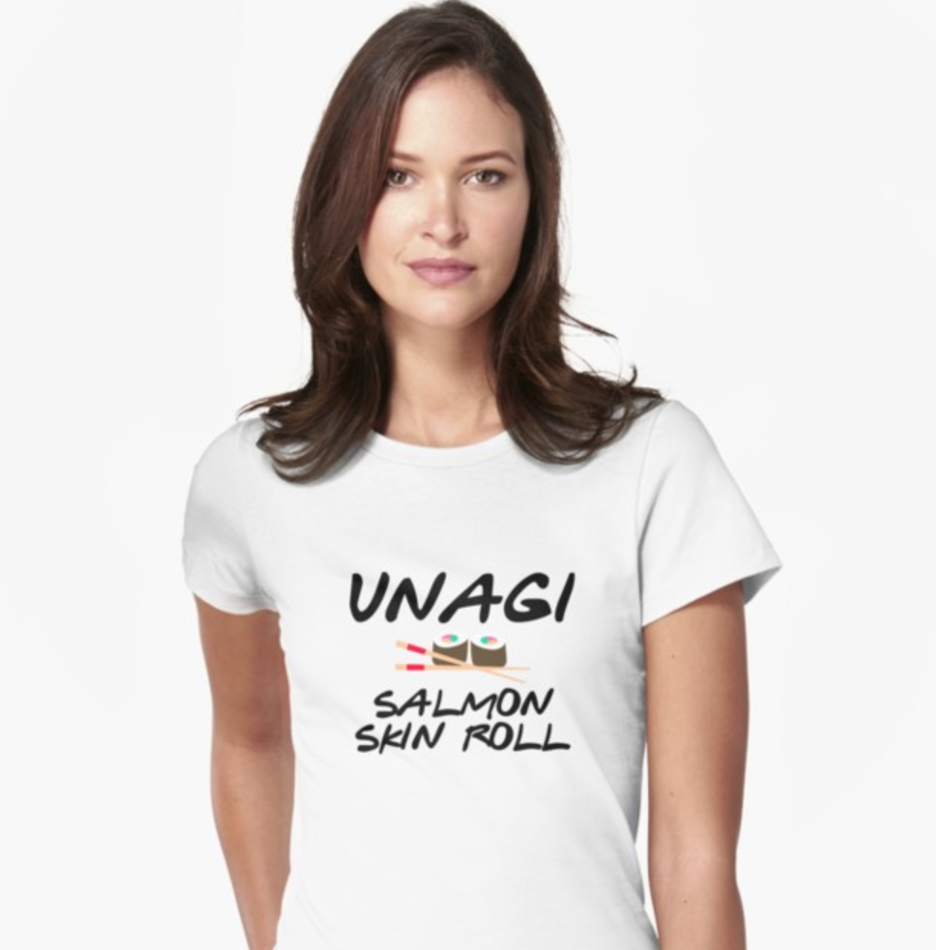 Show your love for sushi and Friends by rocking this hilarious and amazing t-shirt. For only $22, you can be the dopest friend in your group.
13. The bomb bath bombs: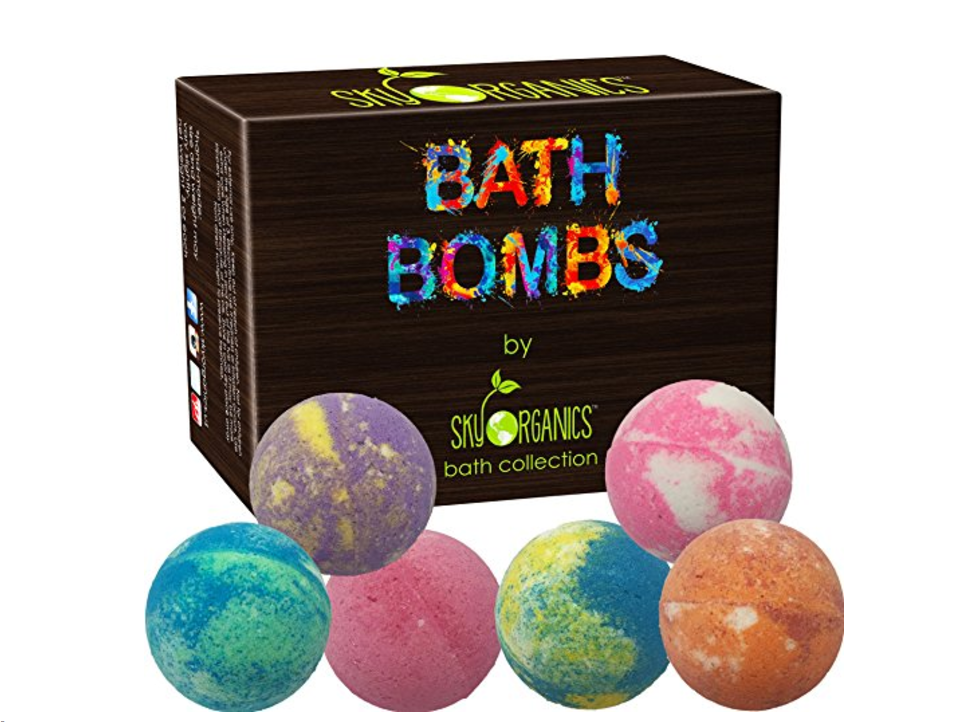 Spice up your bath with some colorful bath bombs because, no one wants to watch themselves naked through clear water. Get it on Amazon on sale for $17.50.
14. That viral bra every girl needs: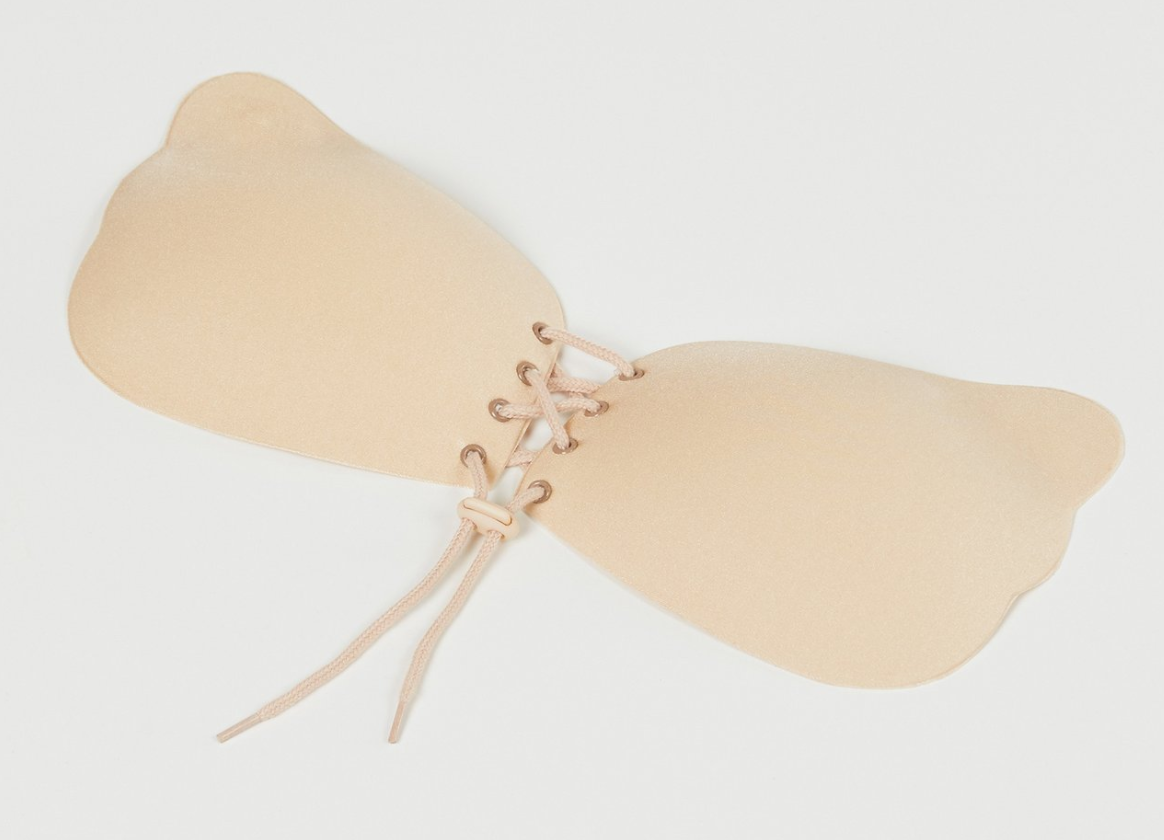 Every girl has been obsessed with this "push-up bra" that basically makes your boobs look extra popping – and it's strapless. You can pick one up for yourself and try it out for $19.99.
15. Heart swimming tube: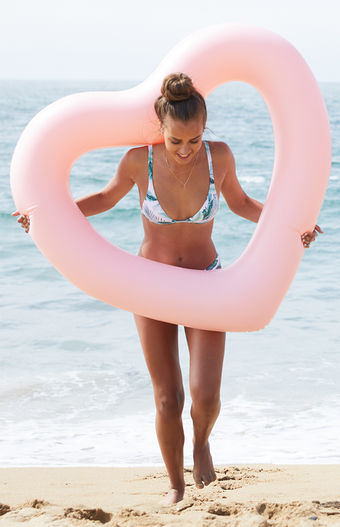 Who likes those boring, black, tire tubes anyway? These pink heart tubes are perfect for the beach, the lake or a pool party at your BFF's house. Grab yours for just $24.
16. The most basic phone case ever: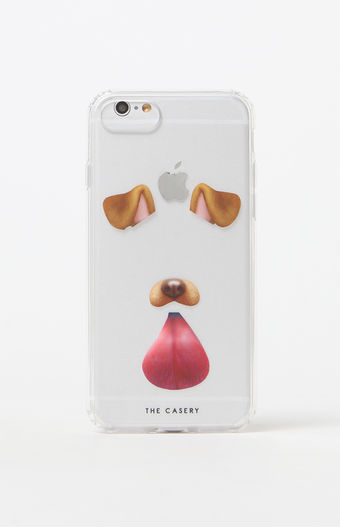 Channel your basic b*tch with the most basic snapchat filter – forever – on your phone case. Because nothing says basic like the snapchat dog filter for $20.
17. Being bad ain't easy, girl: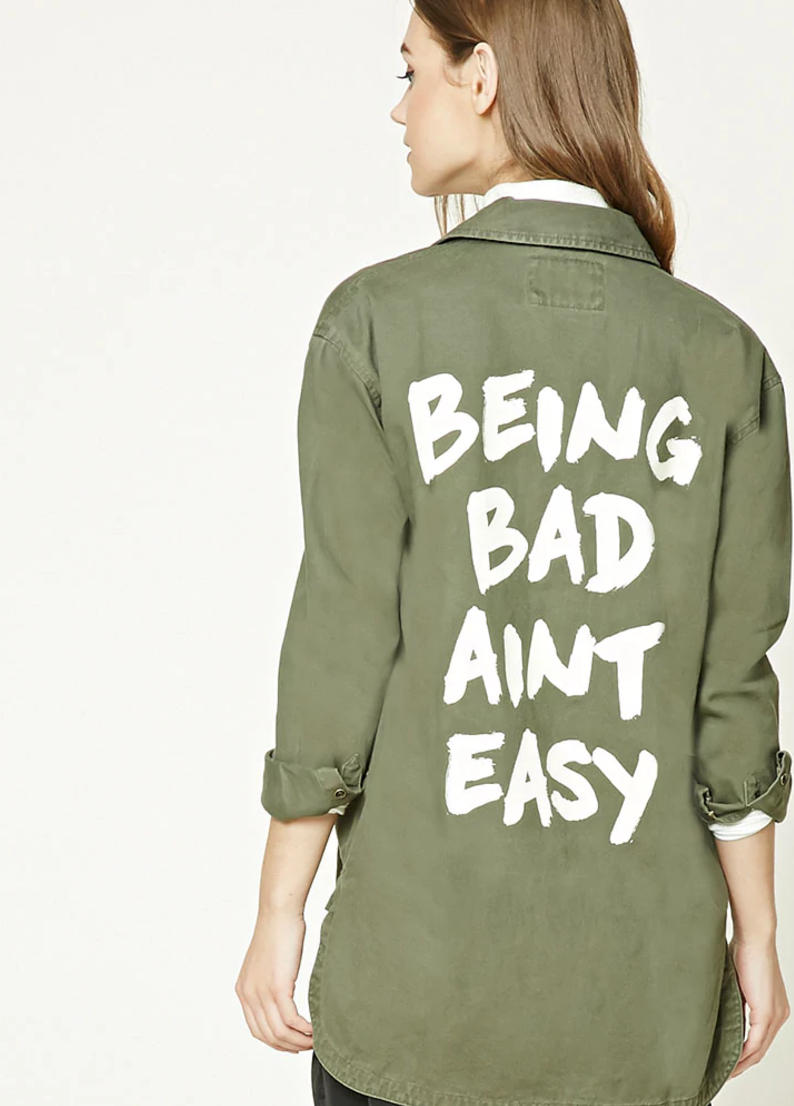 Show off your inner bad girl with this comfy and stylish AF jacket from Forever 21 – and, if you buy it today during their "July Black Friday Sale" it's only $16 with free shipping.
18. Chokers for days: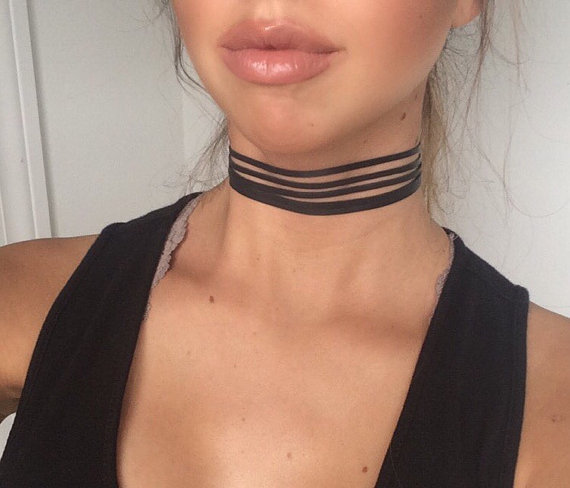 Be in with the in crowd and spice up any outfit with this layered choker. It goes with basically everything and, it's perfect for when you're rocking a plain t-shirt or tank and still want to make it out to the club. Only $11.99 and you'll use it for-ever.
19. Potty-mouth coloring book: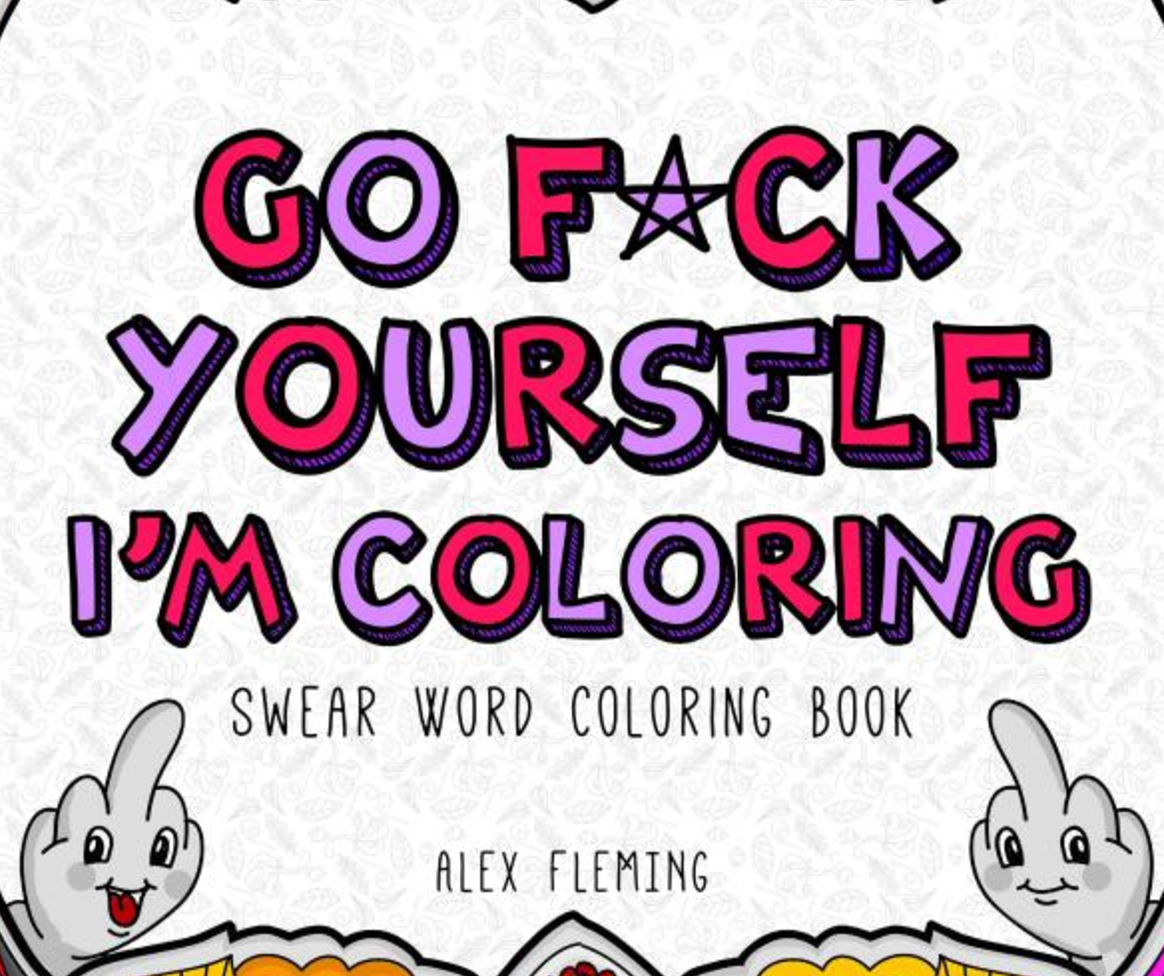 Adult coloring books are cool AF and don't let anyone tell you otherwise. But, with this, at least you're getting to color in some of your favorite words – like slut and f*ck – for only $5.39.
20. Bacon flavored mints: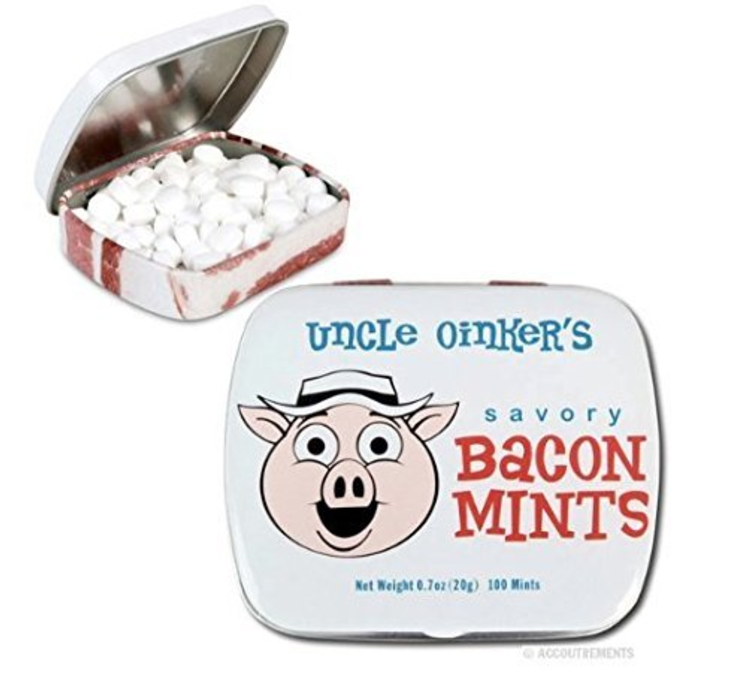 F*ck regular peppermints, lets spice thinks up with some bacon flavored mints – because who doesn't want bacon at all times during the day? Get them on Amazon for less than $6. 
21. Grow yourself a boyfriend: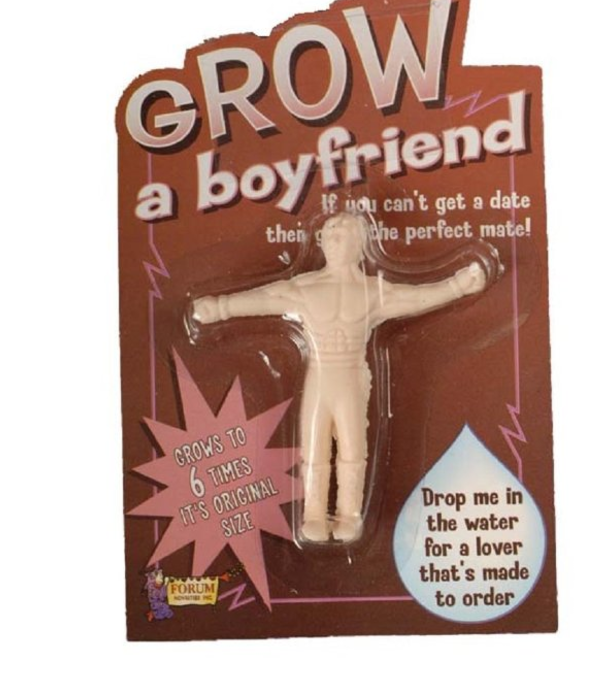 If you're single and lonely AF and need some company – you can grow yourself a man instead of swiping for hours on Tinder. For just $4.30, you can get it to be "6x the original size" which is better than most men – and he doesn't talk back.